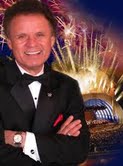 Top 100 Radio Personalities of All-Time: Sonny Melendrez
Sterling, VA (PRWEB) April 26, 2013
Radio host Kim Ward of the http://www.chatinmanhattan.com show sat down for a very personal interview with Sonny Melendrez. "Sonny is the kind of guy that makes you smile, I don't care what kind of day you are having, he can be that light that just sets your day right. I was amazed by his talent and just how down to earth he was, and I am certain this was the most entertaining interview I have done in two years."
In the interview Sonny talks about his early years growing up with very little but being so rich with a very active imagination from day one. His ability to entertain certainly comes off as a natural born talent. Sonny is just getting started and in our interview tells me about this desire to broadcast his radio program from space.
Sonny Melendrez was born to inspire. Motivating others has always been an important element in the life of this dynamic radio and television personality, author and inspirational speaker. Twice named Billboard Magazine's "National Radio Personality of the Year," his enthusiasm for life is evident as host of local and national radio and television programs. He was presented the National Hispanic Radio Personality of the Year Award by Ricardo Montalban, then president of the National Nosotros Organization. In 2003, he was inducted into the Texas Radio Hall Of Fame and is included in the Rock & Roll Hall of Fame as one of the Top 100 Radio Personalities of All-Time.
"Sonny has brightness to him that I cannot explain. While interviewing him I lost track of time and went twenty-five minutes over. I don't have that happen often but I found myself completely entertained with Sonny."
Sonny's interview can be listened to at http://www.chatinmanhattan.com/shows/the-many-voices-of-sonny-melendrez/#.UXftNkqelEI
About The Essence of Spirit Mind Body
The Essence of Spirit Mind Body is available on the iTunes App Store Newsstand for a monthly subscription of only $1.99 – 60% off the retail price. For a limited time, readers can get a free trial issue of the digital magazine by visiting http://www.theessenceofspiritmindbody.com/. Venu Sripada is the publisher of the magazine. It is available on ipad and all other mobile devices along with regular desktop computers.
About Chattin Media
Chattin Media began as Chattin in Manhattan with two hosts and one show that aired once a week. Over the last two years Kim Ward and Garth Sandiford have grown their once a week show into a six-day a week, multiple show format. With hosts located in Thailand, New Zealand, Australia and the US it was time to expand and Chattin Media was born.
Chattin Media is a platform for hosts and guests who have a positive message, a compelling story or an exceptional bio. Topics include music, bios, love, relationships, money, wealth, health, life styles, and hobbies. From billionaire entrepreneurs to rising music stars, we interview people who make a difference and have a story to share. Our shows can be listened to 24/7 and are free to our listeners. Be inspired, entertained, learn, get advice or just listen for fun.