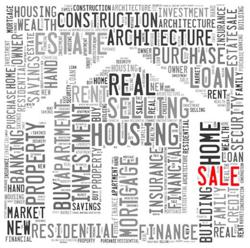 "Favorable affordability conditions have unleashed a pent-up demand. Most areas are drawing down housing inventory, which has shifted the supply and demand balance to sellers. We're experiencing the strongest price growth in seven years." ~ Lawrence Yun
Minneapolis, Minnesota (PRWEB) March 01, 2013
Nearly every important set of housing data from government to private sector housing analysts shows that the Minneapolis real estate housing recovery is truly in step with national progress. The housing recovery picked up steam in recent months encouraging many Minneapolis real estate sellers to list their homes for sale. "Home sales jumped in both December and January, with many cities finding double-digit home price increases", according to the National Association of Realtors (NAR).
"We are heading into 2013 with Twin Cities new home sales on the rebound, and January's numbers have shown added stability in the Minneapolis housing market. The slow and steady positive trend in home sales in 2012 was broad based with 46 of 50 states registering gains in home prices for the year. All signals point to a continued improvement in the fundamental underpinning the Twin Cities real estate housing recovery."
NAR reported three out of four regions had strong January and year over year PHSI increases: that being in the Northeast, South and Midwest, which includes the Minneapolis and St Paul real estate communities. In the West, the January PHSI increased only 0.1% from December, and is down by 1.5% from the same period a year ago. The 45.3% increase in new home sales in the West from December to January contrasts with the very slight increase in the PHSI in the same time frame. Housing specialists at NAR believe the smaller monthly PHSI increase in the impacted housing communities is because of a limited housing inventory of homes on the market available to buy.
Housing results summarizing 2012 are largely tabulated, and the evidence is overwhelmingly positive. Housing not only outperformed most other sectors of the economy, but for the first time in half a decade, there was meaningful market recovery in 2012. "Buyer traffic is continuing to pick up, while seller traffic is holding steady," said Lawrence Yun, NAR chief economist. "In fact, buyer traffic is 40 percent above a year ago, so there is plenty of demand but insufficient inventory to improve home sales more strongly. We've transitioned into a seller's market in much of the country."
For 2013, prospective home buyers can expect interest rates to remain low and better mortgage disclosures when buying a home. Strong home builder and consumer confidence will continue to drive real estate buyer activity. Sellers should return to the marketplace in light of the improvements. Prices should remain firm and show moderate to strong gains. Foreclosure activity and job growth remain volatile factors that may adjust outcomes, but momentum is heading in the right direction.
In the Twin Cities housing market, according to the Minneapolis Area Association of Realtors, housing data for the week ending February 16 includes:

New Listings decreased 4.9% to 1,196
Pending Sales increased 7.9% to 916
Inventory decreased 31.0% to 12,309
Twin Cities New Home Sales In January Are Exceptional:
Median Sales Price increased 14.3% to $160,000
Days on Market decreased 24.1% to 107
Percent of Original List Price Received increased 2.5% to 93.5%
Months Supply of Inventory decreased 40.0% to 3.0
"With new homes selling significantly faster, buyers are requesting help to manage both moving quickly, being pre-qualified for a quality home loan, and having the safe guard of time to make offers contingent upon a satisfactory home inspection. With low home inventory and a strong home buyer pool, it means buyers must be quick to move on their interests," commented Thuening.
Additionally, today during a live webinar hosted by HousingWire, Chris Whalen was convincing that the housing recovery is for real and here to stay for 2013. As executive president and managing director for Carrington Investment Co, his outlook merits weight and trust. He indicated that the U.S is experiencing definite signs that things are generally looking up for the housing market, which may tip more home sellers confidence to go forward with move-up housing plans.
Prospective home buyers who are seeking to buy or sell a home in the Minneapolis metro area can reach Home Destination at 612-396-7832. Home Destination offers buyer and seller resources and will help ensure client interests are covered and home buyers are empowered to buy a home and make the best decisions possible.