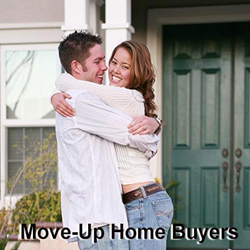 "If you're selling one house just to move up to another, it does you no good to wait for prices to rise — the price of the move-up home will increase faster than the price of the place you're leaving behind." ~ Redfin CEO Glenn Kelman.
Minneapolis, MN (PRWEB) March 25, 2013
Minneapolis Realtors are busy with the buzz of spring home sales as warmer airs welcome new home for sale signs. Summing the year of 2012, the Twin Cities recorded its largest increase in Minneapolis home prices since 2001. The Twin Cities housing market and residential construction led the economy in the 2012 fourth quarter, according to Zillow's report.
"Move-up home sellers querying the recovery first may end of being left out of overall gains. A move-up buyer is really transferring their properties value or equity from one home to another. Second time buyers have some new cost functions, which will probably include higher property taxes. If a real estate buyer waits to sell and buy, most likely the wait will end up meaning their home purchase falls in a high tax base, or at a higher interest rate and creates higher costs," says Jenna Thuening, owner of Home Destination.
Last calculated on March 13, 2013, Zillow reported Minneapolis home prices are up .40% with in a month over month increase, a 1.00% quarter to quarter increase, and a 8.20% year to year increase. The median sales price across both Minneapolis and St Paul for both single family homes and condos is $191,600. For single-family home sales only, that median home sales price is $206,900 with 21 percent year over year increase.
Taking a snap view of the one month, from December to January, according to the Federal Housing Finance Agency's monthly House Price Index (HPI), house prices rose 0.6 percent on a seasonally adjusted basis across the United States. The previously reported 0.6 percent increase in December was revised downward to a 0.5 percent increase. For the 12 months ending in January, U.S. prices rose 6.5 percent. The U.S. home price index lands 14.4 percent lower than its April 2007 high and isn't much different from the September 2004 index level. With a full year of positive incline, national home prices have continued to climb upward every month beginning January 2012.
The Census Bureau reportings for the third week of March showed that single-family housing starts rose to a seasonally adjusted annual rate of 618,000 in February. That gives the U.S new high level not seen since June 2008, before the housing market collapsed into a recession that we were ill prepared for. Over the last 12 months, 551,000 single-family units were started, and an additional 255,000 multifamily units. As is shown in the accompanying charts, that was an increase of 28 percent from the period a year earlier. Not since the early 1980s, when the economy was coming out of a double-dip recession caused in large part by soaring interest rates that made homes unaffordable, had starts risen so rapidly.
A strong cluster of housing markets across the U.S. are continue to crawl slow and steady upward, making a real estate recovery more believable as local market experience the first buds of spring season's uptick in home buyer activity. New listings and overall housing inventory levels are today's prominent indicators to watch, as demand for quality homes to buy is up. "Twin Cities Realtors are finding the highest home prices and fastest home selling times from the moment a home is listed to sold. Where it used to take months, it can now take mere days to sell a clean fixed-up home in a great location," states the MAAR in their weekly The Skinny report.
For the month of February, Home Destination finds the following key points summarize the Metro:

Median home sales price further increased 15.5% to $160,000
Average number of days on market before selling decreased 22.2% to 112
Percent of Original List Price home sellers received increased 3.4% to 93.7%
Twin Cities months supply of housing inventory decreased 38.8% to 3.0
"Economist opinion's vary when combining housing data from multiple sources. However, all numbers suggest that housing is on the upswing and Minneapolis home prices can be expected to steadily increase in 2013. It remains to be determined if some of the strongest numbers have already been seen. If we see mortgage rates climb, as expected by the Mortgage Bankers Association, to move from the 3.5 percent range and reach 4.4 percent in by 2013's end, that will increase the costs of financing your next home." add Thuening.
Minneapolis home sellers who want an accurate assessment of local home prices to determine how much to ask for and what things to do before selling, may call Home Destination at 612-396-7832.