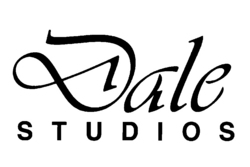 This was my second time photographing
Minneapolis, MN (PRWEB) March 5, 2008
The Oscars had wrapped their 80th annual awards presentation, and a special Oscar party; "Night Of 100 Stars" successfully concluded their 17th annual event. And Minneapolis photographer Bob Dale was there, as credentialed press with The Beverly Hills Times.
According to Dale, "This was my second time photographing "Night of 100 Stars. And as elegant and glamorous as all the stars looked, the fact is whether you're walking down the red carpet in Hollywood or attending the Minneapolis Symphony, many of the challenges to looking great are identical."
Dale then revealed three photography tips that keep Hollywood favorites looking fabulous in front of the lens and over the years.

Secret #1: Great Advice. For example, style or wardrobe consultants that determine which clothes fit their body type. Sure, you can decorate your home yourself, but it will look even more fantastic using an interior designer. The same goes for one's own sense of style.
Secret #2: Healthy Looking Skin. Drink plenty of water, minimize sun exposure, get plenty of sleep and take multivitamins regularly.
Secret #3: Wardrobe Choices. Choose medium to darker colors to look thinner (the camera wants to add weight to light tones) and wear the right clothes for your body type and make sure that they fit correctly.
Dale added, "I've seen many of the Hollywood stars up close and they have skin problems, aging and weight problems, just like we do. They just know how to address those issues better. The good news is that attractive style and photography is within everyone's reach." Dale recently published a special report on style and beauty tips and how to look great for your next photo session in his "Photography Tips Newsletter" which also reveals how to look great in photos and how to take better digital photographs.
To claim these complementary "Photography Tips" secrets, visit this web page for immediate download at http://www.DaleStudios.com/newsletter.html.
For media inquiries, please visit the media room at http://www.DaleStudios.com/media-room.html.
About DaleStudios.com:
Minneapolis photographer Bob Dale is a Master Photographer with the Professional Photographers of America. With over 2000 portraits to date, Dale specializes in black and white digital photography. As a digital photo expert, Dale, also known as the "Photographer To The Stars" for The Beverly Hills Times and having photographed such stars as Jay Leno, Will Smith, Leslie Nielsen and Lindsey Lohan.
###