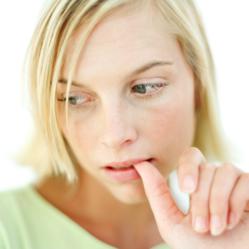 Mirena may be Causing Grave Side Effects & Injuries in Women
Santa Monica, California (PRWEB) March 20, 2013
Red Law, LLP has undertaken an in-depth investigation into injuries allegedly suffered by women across the country by use of the Mirena birth control device. Injuries currently being investigated are organ perforation, migration or movement of the device, and severe infections, among other side effects, oftentimes requiring surgical removal of the device.
Manufactured by Bayer Corporation, Mirena is an intrauterine device (IUD) designed to be implanted in the uterus by a healthcare professional where it aids women in preventing pregnancy by releasing small doses of a progestin hormone. Mirena has also been approved for treating heavy menstrual bleeding. Since its release in 2000, over 10 million women in the United States alone have used Mirena as their chosen method of birth control.
However, recently discovered evidence has shown that Mirena may be causing grave side effects and injuries in women, such as organ perforation, movement or migration of the device, and severe infections, among other side effects, requiring surgical removal of the device in many instances. In fact, Mirena has recently come under the scrutiny of the U.S. Food and Drug Administration (FDA) for such complaints lodged by countless women. Nevertheless, Bayer has not yet issued a recall.
Mirena lawyers at Red Law, LLP presently represent women whom allege they were injured by Mirena and are providing free consultations for all women seeking legal advice in connection with Mirena injuries. Possible complications caused by use of Mirena are:

Peritonitis
Uterine Perforation
Perforation of Ovaries
Migration of Implant
Embedment in Uterus
Abscesses
Severe Abdominal Pain
Unusual Bleeding
Unexplained Infection
Expulsion of Implant
Surgery Requiring Removal
Intestinal Perforation
Intestinal Hemorrhage
Inflammation of Tissue
Erosion of Vagina
Erosion of Adjacent Organs
Death
Those who may have suffered injuries caused by Mirena, may be entitled to substantial financial compensation. Please call (310) 917-1070 or visit redlawllp.com for a no-cost consultation.
Red Law, LLP is a prominent class action and complex litigation firm representing clients in state and federal courts throughout the country from offices in Southern California. Founded by Ryan J. Clarkson and Edward D. Dubendorf, Red Law, LLP utilizes the most advanced, cutting-edge litigation technologies available and provides access to an extensive network of professionals and experts across a wide array of disciplines. With veteran guidance by experienced and reputable class action attorneys, pharmaceutical lawyers, and personal injury attorneys involved in the Mirena litigation, Red Law, LLP ensures its clients superior representation by experienced trial lawyers who stand ready to obtain justice for their clients.