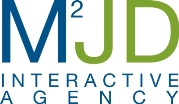 We have sponsored Interactive Day for three years running and it continues to be one of our favorite events of the year
San Diego, CA (PRWEB) May 24, 2011
MJD Interactive, a San Diego based interactive agency, has announced their sponsorship of the 7th Annual Interactive Day event held at the San Diego Bayfront Hilton on June 1st, 2011. The one day digital marketing event will feature speakers from interactive juggernauts such as Pandora, Groupon & Google and will attract brand marketers, social media professionals and agency representatives from all over the world.
"We have sponsored Interactive Day for three years running and it continues to be one of our favorite events of the year. The San Diego Ad Club, who runs the event, is also celebrating their 100 year birthday that week and we are proud to be involved with such a prolific event and organization," said Michael Maginnis, Co-Founder of MJD Interactive.
In addition to Interactive Day, Admerica kicks off on Wednesday, June 1st and runs through Saturday, June 4. Admerica is the American Advertising Federation's (AAF) largest yearly event. All week long, interactive professionals have their choice of a myriad of talks from industry leaders and networking events. At the end of the day on Friday, June 3rd, thirsty conference goers can attend the MJD sponsored "Sights & Sips" boat cruise of San Diego Bay aboard the majestic Inspiration Hornblower from 6 - 8pm.
"To have this many advertising professionals in America's Finest City is an honor and we hope everyone steps in to take advantage of this weekend's energizing events," said Mr. Maginnis. "Buy your tickets if you have not already, it looks to be one of the top advertising events on the West Coast this year. And please stop on by our booth at Interactive Day or jump onboard the Hornblower Inspiration to say hello to the team!"
# # #