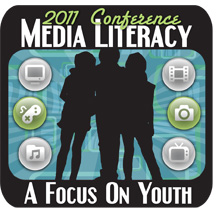 ...advances in technology keep our youth engaged and exposed to an endless stream of information...
Cambridge, Massachusetts (PRWEB) September 21, 2011
HOME, Inc. invites educational decision makers, curriculum developers, after-school program coordinators, superintendents, instructors and community leaders are all welcome to attend and participate in relevant panel discussions and breakout sessions. The conference is the fourth to be held on a biennial schedule and will feature today's most topical 21st Century educational challenges: Play in Education At the Core of 21st Century Learning, Learning By Design, Using Alternative Reality Games to Uncover Real Science, Student As Television Journalist and Producer, Backpack Journalism and Youth as Advocates and Educators in public health. The conference will feature leaders in the field including Arnie Packer, the father of 21st Century skills and project based learning; and other prominent educators, filmmakers, public health workers and representatives from organizations dedicated to developing programs that promote and generate awareness and a deeper understanding of media literacy. Our Keynote address will be delivered by Scot Osterweil, Creative Director of the MIT Education Arcade and a research director in the MIT Comparative Media Studies Program. He is a designer of award-winning educational games, working in both academic and commercial environments, and his work has focused on what is authentically playful in challenging academic subjects.
The conference will continue it's tradition of providing two tracks covering topics relating to "in-school" and "after school" media literacy program development along with a series of open forums that will provide topical discussions on the latest media literacy trends. There will also be a special presentation of the third Dola Award for Media Literacy in Education. This award is meant to acknowledge and encourage outstanding media literacy education that encourages collaboration, communication, and innovation in the use of media to challenge students to learn and succeed. Philanthropist, Dola Hamilton Stemberg, is the benefactor of this biennial award, which will be presented to a school and teacher that have made outstanding contributions to teaching and learning with innovative approaches to media literacy in the classroom.
Six years have passed since our inaugural Media Literacy Conference. Rapid changes in media and technology continue to influence how we approach the subject of media literacy with today's youth. Our first conferences, focused on the messages that were pervasive across the various media channels. By our third conference it was the way that new technology was starting to influence how our youth interacted and shared information. This year's conference promises to continue on this journey. In the past two years, we have seen the expansive presence of social media and how the advances in technology keep our youth engaged and exposed to an endless stream of information. How they decide to use this technology and apply it to the way they learn and engage in society is part of the challenge we face. Unfortunately, many schools are still locked down and in a defensive mode when it comes to providing access.
We will continue to discuss and analyze the new challenges we face? How will social networks continue to shape the landscape for dissemination of information? How will technology be used to enhance the way we engage students and teach critical learning skills? How will we sift through the endless stream of information generated by an interconnected society to determine what is valuable and what is not? Come join us as we explore these topics and examine the role of today's educator.
To register for this year's event, visit the HOME, Inc. registration website at http://www.mlc2011.ezregister.com. The event will be held at MIT Campus: Building E51 (Tang Center). If you require any additional information on this event please contact us at alanmichel(at)homeinc(dot)org or by phone at (617) 427-4663.
###