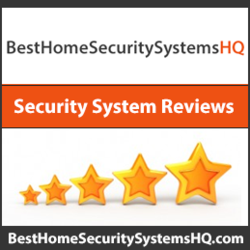 Compare the leading home security providers online at BestHomeSecuritySystemsHQ.com
Atlanta, GA (PRWEB) March 01, 2013
BestHomeSecuritySystemsHQ.com, a leading publisher of third-party, independent home security systems reviews, releases their picks of the top wireless home security system companies that provide their customers with remote and mobile access.
The home security industry has had many advancements in the last ten years including the introduction of wireless home security systems, cellular-based monitoring and remote access from virtually any device connect to the Internet. Home security systems now are smarter and place greater control in the customer's hands. The leading home security providers ranked on the BestHomeSecuritySystemsHQ.com website all provide their customers with the option to monitor for intrusion, fire, dangerous levels of carbon monoxide along with environmental hazards such as flooding or freezing. Additionally, the leading providers seamlessly tie in home automation for customers who want to regulate their home's environment.
Mark Anderson of BestHomeSecuritySystemsHQ.com states, "There are three companies that stand out with regard to mobile access features when the BestHomeSecuritySystemsHQ.com team conducted the 2013 home security systems reviews. The companies are FrontPoint Security, Protect America and ADT Security who all offer their customers the ability to perform remote home security and home automation functions. Both FrontPoint Security and Protect America offer interactive services through Alarm.com that allow customers to remotely arm/disarm their systems as well as stream video from a wireless home security camera directly to their iPhone, iPad or Android device."
To compare the features and learn more about the top home security system companies that offer remote access features visit BestHomeSecuritySystemsHQ.com at:
http://www.BestHomeSecuritySystemsHQ.com/best-home-security-system/
About BestHomeSecuritySystemsHQ.com
BestHomeSecuritySystemsHQ.com is a leading provider of independent and unbiased home security systems reviews that focused on delivering consumers the latest and up to date information on the leading home security companies. Consumers can quickly compare the features and services of the top security system providers to help them purchase the best home security system for their home and family. The BestHomeSecuritySystemsHQ.com editorial team also publishes educational information on how consumers can help their families lead a safer and more secure lifestyle.