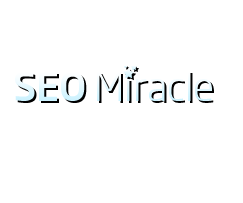 Mobile marketing is highly interactive and allows you to engage with the people
Miami Beach, FL (PRWEB) March 08, 2013
Mobile marketing is the next best way to market a product or service. SEO Miracle LLC is a company that has an extensive experience and success in marketing a product or service. Based on their experience, the company has launched a seminar program on how to create a successful mobile marketing campaign, which should explain the importance of mobile advertising and the basics of how marketing should be done.
SEOMiracle.com is one of the leading SEO companies in the United States that is constantly available to its customers. At SEOMiracle.com, they go above and beyond for their clients by offering not only reliable and fast SEO services, but also a complex system which helps in reporting about the client's SEO work.
Joshua Hood, CEO and a co-founder of SEO Miracle LLC, explained why it is extremely important to keep up with the latest technologies and adjust it to fit our needs.
"The single most important thing is to understand the people you are targeting and know their needs and what would make them to buy a product. Mobile marketing is highly interactive and allows you to engage with the people. That brings me to the second point: Make sure the customers feel involved and engaged in every aspect of the campaign. Since mobile marketing is a relatively new field, there is enough room to do something different and attract potential customers. After some time, do not forget to look for evidence that the campaign was successful and that the company has reached its goals as well as return on investments. In case you missed our seminar, go online and visit our website in order to get the full transcript of the seminar."
If anyone would like to visit SEO Miracle's website and find out more about the prices, or schedule an SEO consultation at no cost, go to http://www.seomiracle.com or call their office phone at 305-432-2350.