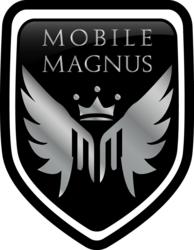 We now have the lead designers in Ireland and a brand new group of rockstar developers in the USA
Duluth, GA (PRWEB) May 15, 2012
Just as fans of Mobile Mangus's Leapin' Leprechaun flick the lead character, the "Leader in Mobile Applications" has given its initial development team the flick – all in an effort to make way for a new and more experienced set of game developers. The company recently gave its current Leapin' Leprechaun development team the leprechaun boot and is bringing all future development to the USA and Ireland. With 15 years of game development stored up, the new team members are poised to serve up more pots of gaming gold for Mobile Magnus.
According to a recent AppStore HQ research report, as of July 2010 there were 43,185 iOS application developers. Two years later, with new iPhones and iPads having since been released, that number is likely substantially higher. And with the vast majority of these developers putting out games, it's extremely difficult for a new game developer to stand out among the overcrowding.
Mobile Magnus, which released its first game, Leapin' Leprechaun, earlier this year managed to differentiate itself despite the odds being stacked against it. In fact, it cracked the iTunes App Store's Top 10 list and soared to number one in several countries. Mobile Magnus, however, isn't taking any chances on that success being beginner's luck.
To maintain the momentum Leapin' Leprechaun garnered in the gaming community, the company recently let go its international developers and replaced them with a highly experienced development team from the USA and Ireland, where Leapin' Leprechaun takes place.
"We now have the lead designers in Ireland and a brand new group of rockstar developers in the USA," explains Mobile Magnus's spokesperson, William McCarthy. "Our new developers have developed many best-selling games and are avid gamers themselves. As a result, they understand gamers' needs and can ensure we continue making games people will play every day."
That new development team includes a lead developer who used to work for Sony, Stormfront Studios (of The Spiderwick Chronicles and Eragon fame) and Acclaim Entertainment (makers of Vexx, Turock and Extreme-G). Indeed, the new Mobile Magnus team members command 15 years of game industry experience, bringing with them strong familiarity with multiple programming languages (Objective-C, C++, C#, TorqueScript) and project management methods.
The previously published titles they've had a hand in developing are compatible with the PlayStation, PlayStation 2, PlayStation 3, PlayStation Portable, XBox, Xbox 360, Wii, DS, GBA and Sega Saturn game consoles. The new development team members are no strangers to the iPhone mobile gaming community either. Indeed, six of the titles they developed are currently available at Apple's App Store.
To learn more about the developer shake-ups going on at Mobile Magnus, visit the company online at http://mobilemagnus.com/. For more information on the game that started it all, check out Leapin' Leprechaun on the itunes at: http://itunes.apple.com/us/app/leapin-leprechaun/id521644028?mt=8