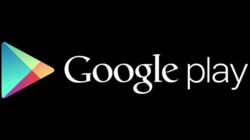 We wanted to provide an easy and "pain-free" way for users to trial the solution and provision their employees no matter what the size of their business", explained Todd M. Cohan, CEO and Founder of TextGuard
New York, NY (PRWEB) June 13, 2012
MessageGuard, the leading solution to monitor, capture and backup SMS messages for mobile communication compliance is now available on the Android Marketplace, Google Play, for a quick and easy installation of a fully robust enterprise solution. For just one or thousands of employees, MessageGuard can be installed and configured so companies can monitor and archive their text messages (SMS), Instant Messages (IM's), as well as call logs to and from mobile devices with just a few clicks.
The latest solution allows enterprises to log, archive, review, extract, and supervise all messaging communication on company-owned or B.Y.O.D. mobile devices. The MessageGuard solution allows companies to establish internal compliance policies for their mobile workforce and ensure all electronic communication is being properly monitored and archived according to government, as well as company compliance regulations.
With the MessageGuard monitoring, archiving and compliance solution, all messages are sent directly from the mobile device and securely archived in the company's archiving server, ensuring the company's data is 100% protected. Customers have the option of either a hosted, cloud-based solution or an on-premise solution installed on a MobileGuard Appliance. "We wanted to provide an easy and "pain-free" way for users to trial the solution and provision their employees no matter what the size of their business. We have companies with a just a few employees as well as large financial institutions with thousands of employees," said Todd M. Cohan, Founder and CEO of TextGuard Inc.
Companies in highly regulated industries, such as financial services, insurance, pharmaceutical and government, are obligated to preserve communications and to produce all electronic messages when necessary. In addition, SEC and FINRA regulations require financial services firms to regularly review their representatives' electronic messages, document these visual inspections and note any actions that result. Depending on the industry, failure to comply with these regulations can result in fines, loss of license and other administrative sanctions. Other non-regulated companies have also begun to develop internal policies aimed at monitoring employee dissemination of sensitive company information through mobile devices.
About TextGuard
TextGuard is the most experienced provider of mobile communication solutions (SMS monitor, backup and reports), and ensures compliance with the rules and regulations of all relevant regulatory bodies as well as company policies. The company is not a Mobile spy organization, but TextGuard's compliance solutions provide capturing, monitoring, logging, archiving, supervision and alerting of all communication on company mobile devices. TextGuard's compliance solutions are provided as either a hosted platform or in the customer's environment. To learn more, please visit http://www.TextGuard.com.