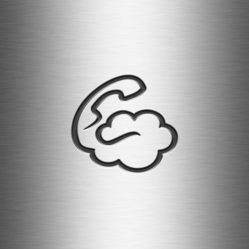 Cloud Softphone will allow VoIP providers, PBX administrators and builders and system integrators to have their own mobile SIP client on the Apple App Store and Android's Google Play in less than a day
Prague, Czech Republic (PRWEB) February 26, 2013
Acrobits, the leading developer of mobile SIP clients for the iPhone and Android, today announced their latest product, Cloud Softphone. Cloud Softphone will allow VoIP providers, PBX administrators and builders and system integrators to have their own mobile SIP client on the Apple App Store and Android's Google Play in less than a day. Featuring automatic provisioning and a highly brandable user interface, Cloud Softphone is the answer for those who would like their own mobile SIP client without the inconvenience or cost of development.
Provisioning for end users is extremely easy and secure. Accounts can be added by simply holding the device's camera up to a QR code on the provider's website. Cloud Softphone can be re-provisioned to reflect server side changes in less than a day.
Cloud Softphone also includes extremely scalable pricing options that meet every need, from the small VoIP provider to large PBXs and VoIP providers with tens of thousands of users. Pay only for the users one has and the features one needs. Clients also get the benefit of Acrobits' continued development. Acrobits has kept Acrobits Softphone and Groundwire up to date with the latest features on iOS and Android and they will continue this tradition with Cloud Softphone. Some of the advanced features already available for this mobile SIP client solution include instant messaging, video calls and Push Notifications. Any VoIP provider or PBX administrator with users on the go should check out Cloud Softphone now.
About Acrobits
Acrobits is a privately owned software development company with a focus on mobile software development. The company is based in Prague, Czech Republic and was established in November 2008. Three of its founders have been working as a team since 2003 and have developed several award-winning applications for a wide range of mobile devices. In 2008, the three teamed up with a Swiss entrepreneur and pioneer of VoIP technology and together founded Acrobits.