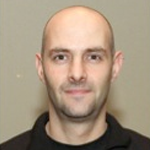 To ignore examining these devices would be negligent and result in incomplete investigations.
Albuquerque, NM (PRWEB) August 29, 2012
EC-Council's flagship hacking conference, Hacker Halted, will host Advanced Mobile Hacking & Forensics at Hacker Halted Academy. This 3-day course will focus on the type of knowledge required to perform the common tasks executed by today's Mobile Forensics practitioner. Among the advanced areas this course will be covering are the intricacies of manual acquisition (physical vs. logical), advanced analysis using reverse engineering and understanding how the popular Mobile OSs are hardened to defend against common attacks and exploits.
"Digital Mobile Forensics is fast becoming a lucrative and constantly evolving field, this is no surprise as the mobile phone industry has been witnessing some unimaginable growth, some experts say it may even replace the Computer for those only wishing to send and receive emails." Explained Mr. Burke, who frequently shares his expertise through his trainings and consulting services for world-renowned corporations including Yahoo, Xerox, AT&T and Texas Instruments.
Mr. Burke went on to explain, "As this area of digital forensics grows in scope and size due to the prevalence and proliferation of mobile devices and as the use of these devices grows, more evidence and information important to investigations will be found on them. To ignore examining these devices would be negligent and result in incomplete investigations. This growth has now presented new and growing career opportunities for interested practitioners in corporate, enforcement, and military settings. Mobile forensics is certainly here to stay as every mobile device is different and different results will occur based on that device requiring unique expertise."
To learn more about Hacker Halted Academy or to register for this class, please visit:
http://www.hackerhalted.com/2012
About Wayne Burke
Wayne Burke has had considerable hands-on IT Security experience consulting or lecturing, whether it was for Government Agencies, Healthcare Institutions, Financial and international companies. His experience in the public / defense sectors is equally complemented by assignments undertaken for heavyweight world renowned corporations including Yahoo, Xerox, AT&T and Texas Instruments to name but a few. He is imminently qualified in his field in that he holds a string of professional qualifications in Networking to name a few (MCT, MCSE, Cisco, Network+) and IT Security (CIW-SA, Security+, CEH, ECSA, LPT, CHFI) besides a bachelor's degree in science. Wayne is currently the CSO for Sequrit CSI, responsible for the technical realm and security management, which includes consulting teams. He is a captain of a global operating group of penetration testers and security experts. Wayne and his group have delivered security assessments, Penetration Test assignments and customized training for International Corporations and many Government Agencies in the USA, Europe and Asia. Wayne's consulting and training undertakings cover specializing in Penetration Testing, Forensics, Security Expert Advisor and secure infrastructure design. His expertise include DMZ firewalls, Secure VPNs, EAP/TLS, PEAP, SSL, PKI, Smart Cards, Biometrics, IPSEC, IDS, Vulnerability Scanners, AV, Honey Pots, Audits, filtering policies, multi-layer encrypted file systems, patch management and deployments. He additionally develops customized and blended security curriculum.
About Hacker Halted
EC-Council's flagship information security conference, Hacker Halted, aims to raise awareness toward increased education and ethics in information security. This information security conference series covers in-depth topics into the development of security issues plaguing the world. Hacker Halted features many world-renowned subject matter experts and high-level speakers, as well as some of the best technology companies showcasing their products and services. Hacker Halted provides the most sought after technical training and certification classes offered through Hacker Halted Academy by top training companies and led by well-respected instructors. Hacker Halted has grown; from a single annual conference in Miami to a global conference series with events held in Malaysia, Dubai, Egypt, Singapore, Mexico, and Japan since its inception in 2009.
About EC-Council
The International Council of E-Commerce Consultants (EC-Council) is a member-based organization that certifies individuals in various e-business and security skills. EC Council is the owner and developer of the world-famous E-Council Certified Ethical Hacker (CEH), Computer Hacking Forensics Investigator (C|HFI), Certified Security Analyst (ECSA), License Penetration Tester (LPT) programs, and various others offered in over 60 countries around the globe. These certifications are recognized worldwide and have received endorsements from various government agencies including the US Federal Government via the Montgomery GI Bill, and the US Government National Security Agency (NSA) and the Committee on National Security Systems (CNSS) certifying EC-Council's Certified Ethical Hacking (CEH), Network Security Administrator (ENSA), Computer Hacking Forensics Investigator (CHFI), Disaster Recovery Professional (EDRP), Certified Security Analyst (E|CSA) and Licensed Penetration Tester (LPT) program for meeting the 4011, 4012, 4013A, 4014, 4015 and 4016 training standards for information security professionals and most recently EC-Council has received accreditation from the American National Standards Institute (ANSI).
For more information about EC-Council, please visit http://www.eccouncil.org