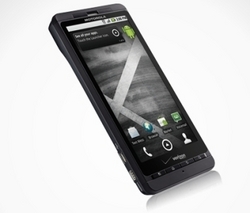 We are very excited to work with the Android platform and believe that the Android platform will take our CAPI capabilities to the next level
Hubbard, OH (PRWEB) November 22, 2010
Dooblo LTD, the Leader in Mobile Survey Software / Field Data Collection & Analysis Solutions today announced that by Q1 2011 it will release an Android version of the SurveyToGo survey software solution.
"We are very excited to work with the Android platform and believe that the Android platform will take our CAPI capabilities to the next level," said Ofer Heijmans, Co-Founder, Dooblo LTD. "Dooblo's continued growth in customers drives us constantly to higher levels of innovation and we are very thankful for that."
With Android sales soaring, Android seems like the perfect new platform for CAPI survey solutions such as SurveyToGo. With a multitude of devices, ranging from simple mobile phones to full featured tablets, Android coupled with SurveyToGo will provide a vast range of mobile survey form factors from which the market research industry can choose from.
"SurveyToGo will be able to run on the majority of Android mobile phones and on most Android tablet PC's in the market today," said Assaf Kezurer, Co-Founder, Dooblo LTD. "All of Dooblo's customers will be able to switch to Android devices at will and for no additional charge. SurveyToGo will work simultaneously on Android, Windows Mobile and any Windows based laptop/Netbook/PC!"
Dooblo is scheduled to start releasing beta versions of "SurveyToGo for Android" to a closed set of beta-customers during the next few weeks. To contact Dooblo regarding "SurveyToGo for Android" please send an email to info(at)dooblo(dot)net.
About Dooblo
Based in Kefar Sava, Israel, privately-held Dooblo has been developing award-winning mobile data collection & analysis software since 2001. The SurveyToGo solution provides data collecting enterprises & market research firms all the Mobile PDA | Web | Laptop | SMS data collection and analysis services they need. Dooblo's mobile data collection & analysis tools provide real-time forms & surveys creation and deployment, field agents management and of course ultra flexible and customizable reports, Removing stress and paperwork from the enterprise data collection process while saving time and money, improving data quality and supplying real-time insights & reports.
For more information, please visit http://www.dooblo.net.
# # #