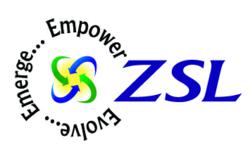 Commenting on ZSL Mobile's Custom Development Services, John Rovito -- Senior Director of Mobile Computing -- noted:
"Mobile users are different. They demand more than visitors to your online website, but are constrained by time, space and the limit
Edison, NJ (Vocus/PRWEB) January 19, 2011
ZSL Mobile is a global provider of mobile business solutions to corporations, government agencies and not-for-profit organizations. The company today announced that it has introduced custom development services for both mobile apps and mobile websites in both the B2B and B2C markets.
Every ZSL Mobile site and app is designed for frequency of use. This includes light, top-line navigation, buttons designed for fingers, a minimum number of links, and content compressed to ensure rapid performance. Helping visitors find what they are looking for (and what you want them to see) in as few steps as possible will increase your likelihood of people staying on the site or app and taking the desired action. Where applicable, ZSL Mobile will include enhanced features like search, type-ahead, automatic spell correction, did you mean, prompts, and faceted navigation to reduce frustration as users deal with small screen sizes and smaller mobile keyboards.
ZSL Mobile is able to develop and launch mobile websites and mobile apps for all channels and devices including smart phones utilizing the Apple, Google Android, RIM Blackberry or Microsoft operating systems. ZSL Mobile is also able to develop mobile solutions for the Apple iPad, Samsung Galaxy and other Tablet PC and slate devices.
Commenting on ZSL Mobile's Custom Development Services, John Rovito -- Senior Director of Mobile Computing -- noted:
"Mobile users are different. They demand more than visitors to your online website, but are constrained by time, space and the limited screen size. When they engage with you via the mobile channel, they have a different set of needs than those people using your website. By leveraging industry best practices, ZSL Mobile is able to create custom websites and mobile apps that capture and maintain the interest of your best customers and prospects."
About ZSL Mobile
ZSL Mobile (http://www.zslmobile.com) delivers comprehensive, dynamic, and end-to-end mobile solutions that connect consumers, employees and business partners anytime, anywhere via today's leading mobile devices including the iPhone, Blackberry, Google Android and Windows Mobile. Headquartered in Edison, NJ, the company currently employs more than 3500 IT consultants worldwide. Additional offices include: the U.K. Canada, France, Singapore, Malaysia, Dubai, and India.
###