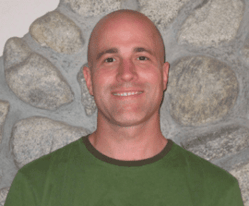 San Francisco residents have access to professional mold inspection and testing company.
San Francisco, CA (PRWEB) March 02, 2013
San Francisco, California welcomes decade old company - Mold Inspection Sciences. The Bay area market welcomes a mold inspection and mold testing company in San Francisco that does not also perform mold remediation. The company focuses on the consulting side of mold. Their purpose is to help clients understand mold issues and figure out the best way to solve them.
Mold Inspection Sciences utilizes proprietary mold inspection techniques and proprietary reporting software to provide clients with easy to understand information at a competitive price point.
The company differentiates itself in a number of ways, including helping the public understand some of the common myths about mold detection and sampling:
MYTH #1: Unbiased, honest, and professional mold inspections and testing services can be performed by mold remediation companies
---- They cannot. It's a conflict of interest for the client.
MYTH #2: Consumers can obtain a quality, comprehensive, mold inspection for free
---- They cannot. This YouTube video explains what a free mold inspection really means. What is a free mold inspection?
MYTH #3: You only require a mold investigation if you can see mold or if you notice a musty odor.
---- Incorrect. Mold often hides in dark, hidden places, like the inside of walls and ceilings and under flooring and in attics and crawlspaces
MYTH #4: Mold testing and investigation can be performed by non-professionals, handymen, and other tradesmen like plumbers and carpet cleaners.
---- Incorrect. Quality mold inspections and testing should only be performed by licensed or certified professionals with significant experience and training in the field.
Additional mold myths, mold testing and mold inspection information, and basic information about mold and health can also be found on the company's new website. The site also offers the ability to contact the company by phone or email, request a complimentary mold inspection quote and consultation, view informative videos, read blog postings, and learn about other indoor sampling such as allergen tests.
Important and useful consumer information about mold inspection and mold testing can also be found on Mold Inspection Sciences' blog: (blog.moldinspectionsciences.com). This blog contains information about mold myths, mold and health, allergies, mold remediation and removal, symptoms of mold exposure, and other mold related topics.
Mold Inspection Sciences of San Francisco is a professional, certified mold inspection and mold testing company. Founded in 2002 to help homeowners and business owners inspect and test their properties for mold to ensure the health and safety of the occupants.