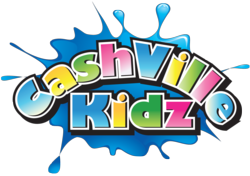 I loved it! I learnt about barter trading and the history of money in the first episode. I can't wait for the new episodes!
(PRWEB) March 04, 2013
Malaysia's first financial literacy animated series, Cashville Kidz, premiered on the 20th of February 2013 on Channel 610 of Astro. This cartoon was developed by MoneyTree, Southeast Asia's largest financial literacy training provider, in collaboration with Maybank Foundation, the CSR arm of one of the region's leading financial institutions.
The cartoon was accepted by the Malaysian Ministry of Education as part of the co-curriculum for schools, in line with the Malaysian national agenda to educate Malaysians on the importance of money management habits. The 24-episode animated series will focus on specific financial lessons that range from the importance of saving money to developing positive spending habits and making smart investments.
To promote the cartoon series, MoneyTree Malaysia has embarked on a series of roadshows to garner interest in the cartoon as well as to gather feedback.
"The response that we have received so far has been phenomenal. We're only in our 2nd week of being on air and we've already received fan mail. It gives me a great sense of satisfaction to know that the intended audience found it interesting and exciting. We've already been to a couple of schools around Klang Valley and we'll be continuing our roadshows in other major cities around the country," said Brandon Liew, CEO of MoneyTree Malaysia.
He added, "I want to say that it would not have been possible without the support of our partners, which includes Open University Malaysia, British Council, and Centsless."
"I loved it. I learned about barter trading and the history of money in the first episode. I can't wait to watch the new episodes," said Nur Juwana, student from SK Damansara Utama, a primary school located in Klang Valley.
Cashville Kidz is the first in the region to incorporate an online portal that will reward kids as they display a deeper understanding of the TV content via games and trivia. This Learn-Through-Play method has been tried and tested in MoneyTree classes and has been found to be a very effective way in imparting knowledge to kids. The program also comes with accompanying workbooks and teachers' guidebooks
"Cashville Kidz marks our commitment to promoting financial literacy on a national scale. The Maybank Financial Literacy Programme has been running since 2010 and through this unique programme, thousands of young children have learnt basic financial concepts and acquired skills to prepare them for future monetary challenges they might face. But simply organising workshops is not enough, which is why Maybank Foundation decided to work with MoneyTree to take financial education one step further," commented Dato Sri Abdul Wahid Omar, President and CEO of Maybank cum Chairman of Maybank Foundation.
He further explained, "The CashVille Kidz series is not only informative and beneficial, it is also quite simply fun learning. To ensure that the programme reaches out to as many young minds as possible, we have not only pushed for the contents to be published in print, but online as well. We want the best for our communities, and our focus is to do so in a sustainable manner."
Catch Cashville Kidz on Astro TV IQ on Channel 610 at 2.30PM every Wednesday.