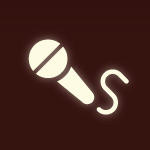 The Canadian drum is not only beating a little faster and more harmoniously, but it is also signaling an emerging rhapsody of freedom.
Boston, MA / Toronto, ON (PRWEB) March 13, 2013
Protobrand and InnerViews are pleased to release results of a study examining people's quality of life in Canada and the US. The Metaphor of the Month™ is "The Beat of the Snare Drum."
"Having built momentum for the Mood of the Nation™ study in the US, we are pleased to expand internationally by launching a partnership with InnerViews, another metaphor inspired research firm based in Canada," says Anders Bengtsson, CEO of Protobrand. "Mood of the Nation provides a complete picture of how people feel, providing the 'why' behind human behavior."
The study taps into the collective unconscious of the Canadian and American psyche and reveals a prevailing metaphor – the beat of a snare drum. "Since our last study wave in the US, we have witnessed the emergence of the tympanic drumbeat that begins to capture the potential for a new rhythm of existence and the elevated prospects for economic stability," explains Stephen Hahn-Griffiths, Chief Strategist at Protobrand. "Occasionally, the consumer drumbeat in the US transitions into an instrument of alarm, heralding a lack of economic prosperity and the continuation of trying times." The study revealed the Canadian drum is not only beating a little faster and more harmoniously, but it is also signaling an emerging rhapsody of freedom. Canadians feel they live more freely and so are free to be themselves. Underlying this groove is a growing sense of economic prosperity.
Seven different meta-types, or metaphor based archetypes, were uncovered as they relate to the quality of life in Canada and the US: "Soul Singers," "Garage Banders," "Pop Stars," "Band Managers," "Acapellos," "New Agers," and "Music Producers." Each meta-type maintains a very distinct relationship to the world that savvy marketers need to take into account.
About Mood of the Nation™ and Meta4 Insight™
"Mood of the Nation" is a pulse check of people surveyed through Protobrand's online metaphor elicitation tool Meta4 Insight™. Meta4 Insight™ builds upon decades of academic thought and scientific research into the workings of the human mind. The technique is facilitated through an online application, using a proprietary image database to reveal people's unconscious minds.
About Protobrand Sciences, Inc.
Headquartered in Boston, MA, Protobrand is an independent research and branding agency driven by consumer insight. By uncovering the rich, unseen motivations behind human behavior, Protobrand develops strategic and creative solutions that result in emotionally resonant brand relationships. Clients include global and nationally recognized brands such as Lee, Ocean Spray, Taco Bell, Nivea, Bank of America, Reebok, Toyota, and Wrigley.
About InnerViews Inc.
Based in Toronto, InnerViews is a qualitative research firm dedicated to giving businesses a true inner view into how people think and feel about the products, services and experiences they have as customers. For the past twelve years InnerViews has been turning discoveries into actionable insights to help global and nationally recognized organizations and brands reach their full potential. The firm's metaphor inspired discovery work helps clients solve such business challenges as brand positioning, segmentation strategies, communications plans, customer experience design, sales force strategies and new product development.