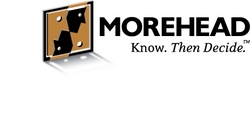 We are very pleased to formalize a 'contracted supplier' relationship with this prestigious group of hospitals
Charlotte, NC (Vocus) August 10, 2010
Morehead Associates Inc., a market leader in providing surveys, research, and consulting services to the healthcare industry, announced that it has been chosen for a new 36-month contract by Premier Purchasing Partners, L.P., the group purchasing unit of Premier, Inc.
The new agreement provides Premier's 2,400 member hospitals and nearly 70,000 additional healthcare sites with access to contracts for Morehead's employee and physician surveys and consulting.
"We are very pleased to formalize a 'contracted supplier' relationship with this prestigious group of hospitals," says Brad Morton, Morehead's Senior Vice President of Product Management. "Our commitment to helping our clients create and maintain an engaged workforce will assist Premier as they work with their members to improve the health of the communities they serve," Morton adds.
Morehead will offer Premier member hospitals, on a discounted basis, an extensive array of customized surveys and analyses to measure and drive employee and physician engagement. Research shows engaged employees and physicians are linked to positive business outcomes such as patient satisfaction, safety, quality healthcare, and financial stability. In addition, Morehead will provide its extensive suite of employee normative benchmarks to help interpret survey results and prioritize improvement initiatives. These national and hospital benchmarks are drawn from Morehead's extensive client base, which includes nearly 40% of the U.S News and World Report's Honor Roll Hospitals.
Clients will have access to Morehead's online action planning tools, best practices, and consulting to implement proposed activities to increase engagement and commitment among their employees and physicians.
About Premier Inc., 2006 Malcolm Baldrige National Quality Award Recipient
The Premier healthcare alliance is 2,400 U.S. hospitals and nearly 70,000 other healthcare sites working together to improve healthcare quality and affordability. Premier maintains the nation's most comprehensive repository of clinical, financial and outcomes information and operates a leading healthcare purchasing network. A world leader in helping deliver measurable improvements in care, Premier works with the Centers for Medicare & Medicaid Services and the United Kingdom's National Health Service North West to improve hospital performance. Premier has offices in San Diego, Charlotte, N.C., Philadelphia and Washington. For more information, visit http://www.premierinc.com.
About Morehead Associates
Morehead is a market leader in providing surveys, research, and consulting services to the healthcare industry for the purpose of creating an engaged workforce. Morehead has more than 30 years experience and offers products and expertise built on robust data and norms from their substantial client base of hospitals and healthcare systems. This Charlotte based company is known for its superior customer service and partners with clients nationwide. Morehead's focus is helping clients drive quality-focused, cost-effective, and patient-centered healthcare through an engaged workforce. For more information, visit http://www.moreheadassociates.com.
###