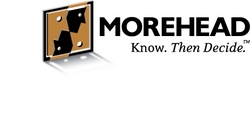 Charlotte, NC (Vocus) June 25, 2010
Morehead, the human capital research firm, will host a webinar titled "Managing the Paradox of Employee Alignment and Engagement." The free hour-long webinar will be broadcast on Thursday, July 15, 2010 at 1:00 p.m. EST.
Morehead's Consultant, Client Services, M.S., SPHR, HelenCarol Krewson and Rod Wilkes, M.S., SVP, Morehead's Consulting Services, will explore the paradox of aligning employees with the organization's mission, vision and values, while simultaneously creating an engaged workforce. How do you accomplish both of these objectives when at times they seem to be at odds? Using case studies of several successful healthcare organizations, we will discuss the combination of data, tools, values, and
courage they used to achieve their goals.
Attendees will gain an understanding of:

How successful organizations balance alignment and engagement
The power and characteristics of authentic leadership
How metrics and organization scorecards drive culture and performance
To register for the free hour-long webinar, visit http://moreheadassociates.com/events/registration/event119.html Also available at the site are free downloadable versions of Pulse Survey and Workforce Commitment SurveyTM for Healthcare.
About Morehead
Morehead delivers human capital surveys, metrics and solutions that enable leaders to (1) target and focus human capital initiatives, (2) prioritize systemic change, (3) inform work unit interventions, and (4) align employees with business strategies. Morehead's clients include healthcare providers, financial institutions, government agencies, universities, service providers, and manufacturers. For more information, visit http://www.moreheadassociates.com.
Media Contact:
Wanda Craig
800.849.2292 x 5515
###