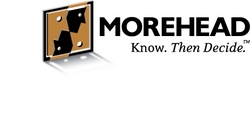 Charlotte, NC (Vocus) November 5, 2010
Morehead, the human capital research firm, will host a webinar titled "Secrets of a Winning Healthcare Organization." The free hour-long webinar will be broadcast on Tuesday, November 16, 2010 at 1:00 p.m. EST.
Rod Wilkes, M.S., SVP, Morehead's Client Services will lead the discussion on how Advocate Christ Medical Center and Hope Children's Hospital, located in Oak Lawn, IL. won Morehead's top client recognition – the Morehead Apex Workplace of Excellence Award. Each year, Morehead objectively identifies and acknowledges client organizations that are the healthcare industry's top achievers. Via video, participants will meet their leaders who moved them from the 30th percentile in employee engagement to the top decile. They will share the best practices that set them apart from the competition and propelled them to high performance.
Webinar attendees will learn the roles of the following groups in achieving excellence in healthcare performance and creating an engaged workforce:

Senior leaders
Human Resources team
Work unit leaders
Employees
To register for the free hour-long webinar, visit https://moreheadassociates.webex.com/mw0306lb/mywebex/default.do?nomenu=true&siteurl=moreheadassociates&service=6&main_url=https%3A%2F%2Fmoreheadassociates.webex.com%2Fec0605lb%2Feventcenter%2Fevent%2FeventAction.do%3FtheAction%3Ddetail%26confViewID%3D694895396%26siteurl%3Dmoreheadassociates%26%26%26 Also available at the site are free downloadable versions of Pulse Survey and Workforce Commitment SurveyTM for Healthcare.
About Morehead:
Morehead is a market leader in providing surveys, research, and consulting services to the healthcare industry for the purpose of creating an engaged workforce. Morehead has more than 30 years experience and offers products and expertise built on robust data and norms from their substantial client base of hospitals and healthcare systems. This Charlotte based company is known for its superior customer service and partners with clients nationwide. Morehead's focus is helping clients drive quality-focused, cost-effective, and patient-centered healthcare through an engaged workforce. For more information, visit http://www.moreheadassociates.com
Media Contact:
Wanda Craig
800.849.2292 x 5515
###