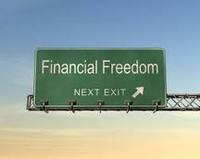 It was concerning me, I was trying to pay it off on my own but it was taking forever. The attorney was very helpful; I was surprised that I had access to the attorney, as they are expensive.
Los Angeles, CA (Vocus) November 1, 2010
After several months out of work Stephanie Silver had drained her 401(K) and her debt was rising.
Personal savings were not an option for Stephanie an Oregon resident; she started using her credit cards for everyday items. Stephanie's husband was re located to a new state to work this was the start of their financial troubles.
The Silver's debt was more than $20,000 and with no work in sight they took $15,000 out of their 401(K). Stephanie admits, "I will never get back to where I was with my 401(K). I now only have 1000 dollars in my account. I was accumulating that for 10 years."
Stephanie like many Americans was concerned with entering any debt reduction program, however for her it was a great success. Stephanie engaged with the Howard-Nassiri Law Firm, who are tough on lenders. They helped Stephanie negotiate with creditors and free herself of the financial burden that surrounded her.
The Howard-Nassiri Law Firm uses the complex automation of Morgan Drexen and their integrated support services. Attorney at Law Vincent Howard admits, "The legal support services and automation provided by Morgan Drexen to my law firm is priceless."
Stephanie considered bankruptcy, "I hadn't heard about this attorney based debt resolution program before. I decided to take a chance. I tried to work with my creditors to lower the balance on my cards but of course they would not help."
This attorney based debt resolution program offers a safe platform with someone who understands the intricacies of financial law. Stephanie says, "It was great to have access to an attorney, the threatening calls stopped, the letters it all stopped. I had nothing but good experiences with them. Everyone I spoke to was helpful, respectful, and pleasant and as a matter of fact I have recommended them to friends of mine who are in similar situation."
With new Federal regulation in place it is now safer than ever to reduce your debt using an attorney based debt resolution program.
For Melissa McKenzie a Massachusetts resident it was $7000 in debt that kept her awake at night. Melissa engaged with the Rosen & Winig Law Firm supported by the legal automation of Morgan Drexen. Melissa says, "It was concerning me, I was trying to pay it off on my own but it was taking forever. The attorney was very helpful; I was surprised that I had access to the attorney, as they are expensive. If I could describe in a few words how I feel to be debt free, I feel like I can breath again."
Media Contact-
Raychel Harvey-Jones
Office-714 923 1500
###