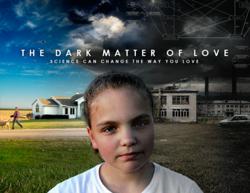 The film wrestles with the question what difference does love make to a child's personality?
(PRWEB UK) 21 November 2012
British documentary film 'The Dark Matter Of Love' has 12 more days to raise its final £10,000 of production costs on the new UK version of crowdfunding platform Kickstarter. The independent film, already being praised by high profile documentary-maker Morgan Spurlock and by independent movie website Indiewire, examines new theories about successful approaches to adoption through the story of eleven year old Russian girl Misha learning to love her adoptive American family.
Documentary Director Sarah McCarthy and Producer Grace Hughes-Hallett are amongst the first film-making teams to launch a project on the new UK version of the acclaimed Kickstarter crowdfunding programme. The team have already raised half of their £20,000 target and are working hard to promote the film with potential supporters all over the world.
At the heart of the film is the work of Professor Emeritus Dr Robert Marvin, who has spent a lifetime developing a programme designed to help children learn to love. His framework draws on experiments into monkeys, birds and human children.
The film weaves rare footage of these experiments through story of Masha learning to love for the very first time.
This film follows the story of two very different girls from two very different worlds becoming sisters. Masha Rusin has just been adopted into fourteen year old Cami Diaz's family. Masha grew up in a Russian orphanage. Cami was raised in Wisconsin and has been the exclusive focus of her parents love her entire life. The process of Masha becoming part of the Diaz family is going to change both girls forever.
Director Sarah McCarthy explained: "I've always been fascinated with the science of emotion so I jumped at the chance to follow an eleven-year-old orphan learn to love for the very first time through a scientific program. The film wrestles with the questions; what difference does love make to a child's personality, what are the biological and evolutionary functions of love? Why do we need it so desperately, how do our relationships with our mothers and father influence the way we build friendships and negotiate our love lives? These are questions I think about on a daily basis!"
The Kickstarter money is required to complete the post-production of the film, including a score by Molly Nyman.
Kickstarter monies will also be used to license the archive footage in the film. HBO and The Wellcome Trust have part funded Dark Matter but, like so many filmmakers these days, Sarah and Grace are topping up their production budget through crowd-funding. Kickstarter projects offer rewards for cash and this campaign includes a host of exclusive treats including first release downloads of the film (£10) and tickets to the London Premiere and dinner with the filmmakers afterwards (£1,000).
The Dark Matter Of Love film project has also won support from American documentary maker Morgan Spurlock, and from British author and brand consultant Simon Middleton, who has become an Associate Producer of the film.
Middleton, author of Build A Brand In 30 Days and founder of the Brand Strategy Guru consultancy, is helping the project team with publicity and fundraising.
Middleton said: "This is a fascinating movie with deep implications. Kickstarter is a perfect environment for fundraising for this kind of project and I hope that Sarah and Grace will quickly raise the funds that they need."
Further information:
Further information about the movie The Dark Matter Of Love can be found at http://www.kickstarter.com/projects/darkmatterlove/the-dark-matter-of-love-0