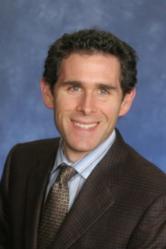 My dedication to customer service is the foundation of my business.
San Mateo, CA (PRWEB) November 15, 2011
The economy has changed substantially over the past few years and it is clear we are experiencing a brave new mortgage industry along with it. Insiders know that to craft the best scenario for clients, those in the industry must go beyond the normal, think outside-the-box and be able to see the big picture in lending. This is something that Petaluma's Mortgage California does on a day-to-day and an hour-to-hour basis.
"We are constantly looking for bright talent and visionaries to serve our clients," says Robert Reid, CEO of RMR Financial and Mortgage California, a Petaluma full service mortgage banker specializing in residential lending. "Brent is exactly that kind of advocate for his clients going the extra mile for them. That's why we are proud to bring him on to our team."
Excellence above all else is Blaustein's credo and it is clear he lives and works by it. Closing more than 2,000 transactions since starting in the industry in 1998, he has made home ownership a reality for many families. He is a "President's Club" top producer by closing more than $35 million in annual gross loan volume over the past five years.
A native of the Bay Area, Blaustein knows the local market and understands the culture. He spends time with each client to plan and organize their finances so that the decisions they make are based on what is best for their specific situation. He is the linchpin many bring on to get their transaction structured properly and closed on time.
"We needed a new mortgage and Brent came through with flying colors. He was efficient, thorough and communicated with us on everything. It is a pleasure to recommend Brent," says John Rothmann, talk show host at KGO News Talk 810 AM.
Blaustein's customization and use of the hottest new video communication technology has also won him many accolades. As an expert in the many guidelines, rates and programs offered he provides an in-depth analysis, and avoids any potential stumbling blocks along the way. He consistently receives praise for this thorough communication style with his clients and Realtors® and knows how important customer service is.
"My dedication to customer service is the foundation of my business," Blaustein states. "I see myself as a mortgage planning consultant and my commitment to my clients is that we will close on time with no surprises."
He is excited about his involvement with Petaluma's Mortgage California, bringing his clients the very best the industry has to offer.
"The mortgage market has been in constant flux in the past few years. That can be challenging, the reality for my clients is that change doesn't have to be uncomfortable or unexpected. I manage all of the latest guidelines and protocols within the mortgage market so my clients can concentrate on more important things."
Blaustein lives in Petaluma with his wife Ronnie and kids, Olivia, Georgia, Raquel and the family has a new baby on the way. He is a regular blogger and writes a recurring column for The Petaluma Argus Courier.
Brent Blaustein offices are located at 755 Baywood Drive 2nd Floor, Petaluma, California 94954. Contact him at 707-769-4327 or Visit him online at MortgageCalifornia.com/BrentBlaustein.
About Mortgage California
Mortgage California is a Petaluma Residential Mortgage Lender, and an RMR Financial company, licensed by the California Department of Corporations under the California Residential Mortgage Lending Act, license #415-0027. Founded in 1993 and headquartered in Los Gatos, California, RMR Financial is a full service mortgage banker and broker, closing $2 billon in residential mortgages annually, 80 percent of which are purchase-money loans.
RMR Financial LLC, dba Mortgage California, is a direct Freddie Mac reseller and we deliver closed loans to companies like Wells Fargo, Chase, US Bank, as well as Freddie Mac direct. Most of the loans we close we fund "in house", brokering loans only when strategically needed. Additionally, we are a fully delegated HUD approved Eagle (insure and sell FHA/VA Loans), closing approx. 25% of our business in the FHA arena.
###