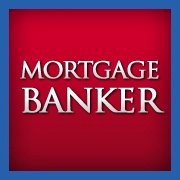 Work for the top mortgage bankers in California, call for an interview today!
Riverside California (PRWEB) April 17, 2013
Top mortgage consulting firm AnikimCreditCorp.com has stated new job offerings in Riverside County California. The company's recent partnership with mortgage bankers has the firm searching Riverside for qualified candidates. Many may remember this area was hit hard by the housing crisis and the job recovery has been very slow. The company is happy to announce that mortgage loan officer jobs in Riverside CA are needed for many of the company's affiliates. With the first quarter of 2013 starting to slow up for refinances, the company says there are still plenty of good jobs out there for qualified mortgage professionals. Many mortgage bankers are offering a base pay plus commissions and most have good healthcare benefits as well. The company is also promoting the mortgage branch opportunities that are available for small groups of loan officers doing 3 million or more in volume per month. Some of these mortgage branches are looking to move from broker to banker, and others may not like the bank that they currently work for varies reasons. Whatever the case AnikimCreditCorp.com says they have plenty of great mortgage bankers looking to facilitate their loan production volume.
With over 2 million residents throughout Riverside County there are many individuals still out of work and are actively looking to start a career. The company says they have mortgage bankers that are willing to help train new licensed mortgage professionals on all the different products available to the consumer. They also have mortgage bankers that will assist those in training for the California exam to help them better understand mortgage terminology. The mortgage net branch model is now more of a mortgage banker branch, as loan officers have to be licensed and trained on all the products that are available. To find out about the mortgage loan officer jobs in Riverside that are available or about the mortgage branch opportunities that mortgage bankers are offering visit, http://anikimcreditcorp.com/
The use of a professional SEO company helps promote the company's various online marketing campaigns and uses social media to deliver real time mortgage information to its loan officers and to the consumer. The company's believes by offering such internet tools to mortgage loan officers they can keep the cost of marketing down so the originators have an easier time with origination costs. The company helps its loan officers by setting up all the internet marketing tools needed to compete in today's market. By helping provide mortgage leads at an affordable price the
About the company; Anikim Credit Corp. was started after the mortgage crisis to help struggling loan officers and net branches find mortgage banks that were able to sustain through the tough times. Since then the company has built relationships with banks and brokers throughout the county and helps place originators with the proper places to fund loans.
Contact: Mason Baxter
Phone: 877-889-7474