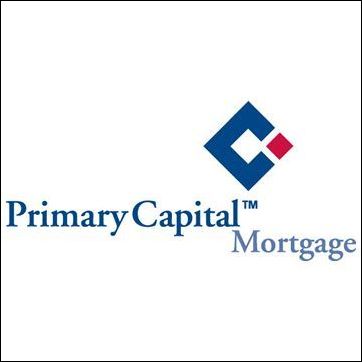 We are extremely excited to be able to give our mortgage brokers access to BlitzDocs
Atlanta, GA (PRWEB) December 20, 2006
Primary Capital Mortgage, the premier residential mortgage company, has completed its rollout of access to industry-standard imaging system BlitzDocs and now is able to offer its brokers the ability to run a completely paperless mortgage process. Mortgage brokers can access BlitzDocs through Primary Capital's wholesale broker portal, PCMexpress, as well as through its new Loan Express service.
The benefits for mortgage brokers that take advantage of Primary Capital's BlitzDocs system include:
No more worrying that an important piece of paperwork got lost in the mail. The files are uploaded to a secure folder, and both the broker and Primary Capital receive notifications when the upload is complete.
No more paying exorbitant fees to send critical documents overnight.
No more wondering where a mortgage is in the process or whether it has been approved - notifications are sent at every step to keep the broker informed and updated.
"We are extremely excited to be able to give our mortgage brokers access to BlitzDocs," said George Phelps, executive managing director for Primary Capital Mortgage. "We believe that adding this new feature to our thriving PCMexpress site will allow us to continue to grow while we remain committed to providing the customer service on which we have built our reputation."
Using BlitzDocs, an electronic folder is established for a broker upon confirmation of the lock. Mortgage brokers then can fax or scan and upload the mortgage file to their assigned folder for processing. Forms are reviewed as they are uploaded, and documents are identified in stacking order, allowing Primary Capital to process and underwrite the files more quickly and efficiently.
PCMexpress is Primary Capital's wholesale mortgage portal that makes critical forms, applications, flyers, and disclosures easily accessible to brokers. By logging into PCMexpress, mortgage brokers can utilize the Loan Express system, which offers the ability to review pipelines, run reports, and more, and which is integrated directly with BlitzDocs.
About the Company
Primary Capital Mortgage is a leading residential mortgage company headquartered in Atlanta. The company offers innovative products and services through three channels: wholesale lending, online mortgage program, and retail lending. Currently operating in 23 states, Primary Capital Mortgage closes over $1 billion in business annually. For more information about PCMexpress or Loan Express, please visit http://www.pcmexpress.com.
###