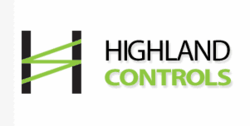 Companies learn about products and systems that can best meet their needs.
Richfield, Ohio (PRWEB) March 06, 2013
Highland Controls, which focuses on motion control product selection and application programming, today released an updated web site with the industry's top brands and free resources.
"Our new design is much more user friendly," Highland Controls President Brian Beal says. "We've had excellent feedback from our customers and suppliers and included their advice in the new design."
With the redesign, Highland Controls added areas for industry resources, including the company's new educational guide, "How to Make Your Best Moves with Motion Control Systems."
New sections also showcase leading brands and select products from Pro-Dex, Nook, ABB, Specview, Procon Electronics, Beijer Electronics and others. Diverse products include servo drives, stepper motors, linear actuators, ball screw assemblies, operator interface terminals (OITs), and screw jacks.
"We wanted to make it easy for companies to learn about the products and systems that can best meet their needs with the right plan," Beal says. "We're positioned to help them make the right decisions."
About Highland Controls
http://www.highlandcontrols.com
Located in Northeast (Akron / Cleveland) Ohio, Highland Controls, LLC is a distributor of industrial motion control and related products. We pride ourselves on being able to assist our customers, from product selection to application programming. Our primary territory includes Northern Ohio, Western Pennsylvania, Northeast Indiana, and Southeast Michigan, but we will travel most anywhere in the world based on our customers' project needs.
We like to take on projects that others are unable to do. Motion control and machine vision are just a couple of our specialties.
Highland Controls supports companies in many ways - whether they need to integrate a stand-alone controller for a small machine or integrate an industrial motion controller, PLC, and PC with a LabVIEW interface and data acquisition. Although we provide products from the lines we carry, we can recommend other products that may be a better fit for a company's latest project.