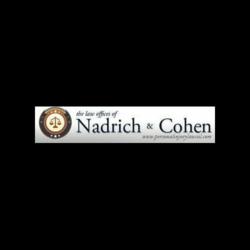 Sacramento, CA (PRWEB) March 10, 2013
A California Highway Patrol officer has been hospitalized after colliding with a Mercedes on a busy Sacramento street, this according to a March 5th report from CBS. The officer is expected to survive, but he has suffered several broken bones as a result of the crash, which reportedly caused him to flip over his motorcycle.
The details surrounding the accident are still under investigation, and authorities have not yet determined which party is at fault. According to CBS, most of the clues thus far have come from witnesses. Based on the information gathered so far, it appears that that the Mercedes was pulling onto the main street from a shopping center when the CHP cyclist crashed into it.
Witnesses have also told CBS that the officer did not appear to be speeding, and that the Mercedes driver did not appear to see the cyclist when pulling onto the busy street. According to witness Myesha Williams, "I heard a big old boom. He didn't touch the car, only the motorcycle did, and he flipped over. I called 911 and, maybe 60 seconds later, a lady came and held his head together."
Jeff Nadrich, a motorcycle accident lawyer based in California, recently commented on the story, offering advice to other cyclists. According to Nadrich, "Incidents like this remind us that motorcyclists have much more to lose when colliding with motorists, and that's why motorcycle safety is so important."
Nadrich went on to say, "If you are involved in a collision due to the negligence of a motorist, you are far more likely to be injured or even killed. So always obey the laws, including speed limits, and ride defensively. And if you do find yourself the victim of an accident, call a qualified motorcycle accident lawyer."
About Nadrich & Cohen: Jeffrey Nadrich is a motorcycle accident lawyer with Nadrich & Cohen, a California based law firm with clients in all 50 states. The firm has offices in Arcadia, Bakersfield, Fresno, Irvine, Long Beach, Modesto, Oakland, Oxnard, Palm Springs, Redding, Riverside, Sacramento, San Bernardino, San Diego, San Francisco, San Jose, Santa Rosa, and Tracy. Nadrich & Cohen handles all types of wrongful death and serious injury accident cases, including auto, truck, bus, motorcycle, and bicycle accidents, pedestrian collisions, boating accidents, dog bites, defective product cases and nursing home abuse. Victims are encouraged to call 1-800-718-4658 for a free consultation with a Nadrich & Cohen attorney.