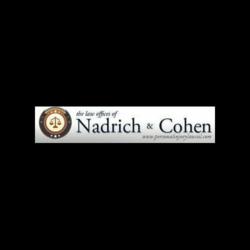 San Jose, CA (PRWEB) March 21, 2013
The Michigan Department of State Police (MSP) Criminal Justice Information Center has just released its annual report on auto accidents and fatalities in the state. According to the report, the state once again saw a decline in auto accidents in 2012, but there were some alarming statistics as well. Most notably, motorcycle fatalities jumped 18 percent, from 109 in 2011 to 129 in 2012.
"Michigan's increase in traffic fatalities mirrors what has taken place across the country," Col. Kriste Kibbey Etue, MSP director, stated for the official press release. "Despite an increase in traffic deaths last year, the long-term picture indicates this is the fifth year in a row Michigan had fewer than 1,000 traffic deaths. Ten years ago there were nearly 1,300 people who died as a result of traffic crashes in our state."
While no specific reasons were proposed for the rise in motorcycle fatalities, San Jose motorcycle accident lawyer Jeff Nadrich points out that it has been approximately one year since Michigan repealed its mandatory bike helmet law for adults.
According to Nadrich, "If more cyclists are indeed riding without head protection, this may account for the unprecedented rise in motorcycle fatalities, despite overall improved traffic safety." Nadrich also urges motorcyclists in all states to use common sense while riding.
"While Michigan is one of 30 states that no longer requires adults to wear helmets, helmets nevertheless save lives, as does driving defensively and obeying the rules of the road. You can't always count on other motorists to respect your rights on the roads and highways, so you must always be diligent. Motorcycle safety courses can also be extremely beneficial for many riders."
About Nadrich & Cohen: Jeffrey Nadrich is a San Jose motorcycle accident lawyer with Nadrich & Cohen, a California based law firm with offices in 18 locations across California. The firm has offices in Arcadia, Bakersfield, Fresno, Irvine, Long Beach, Modesto, Oakland, Oxnard, Palm Springs, Redding, Riverside, Sacramento, San Bernardino, San Diego, San Francisco, San Jose, Santa Rosa, and Tracy. Nadrich & Cohen handles all types of wrongful death and serious injury accident cases, including auto, truck, bus, motorcycle, and bicycle accidents, pedestrian collisions, boating accidents, dog bites, defective product cases and nursing home abuse. Victims are encouraged to call 1-800-718-4658 for a free consultation with a Nadrich & Cohen attorney.