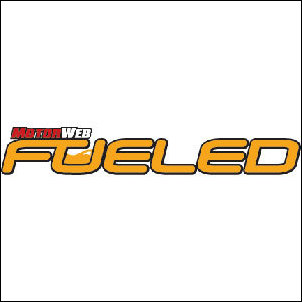 We are excited about Lonnie's role at MotorWeb Fueled. We are confident that under his direction, MotorWeb Fueled will become an industry-leading online automotive community
MotorWeb, Inc. (PRWEB) June 8, 2007
A leader in online aftermarket performance auto parts and accessories, has named Lonnie Boutte' Vice President of Sales & Marketing for MotorWeb Fueled. Boutte' has been contracted and will be responsible for all sales and marketing for MotorWeb Fueled, a high-octane online automotive community that gives users a place to view, upload and share videos, and communicate with other enthusiasts.
Boutte' will report directly to Joel Borovay, President and CEO of MotorWeb, Inc. Previously, Boutte' held the position of Vice President of Marketing at MotorWeb, Inc. He will relocate to his office in Scottsdale, Arizona and begin his new role officially on June 1, 2007.
"We are excited about Lonnie's role at MotorWeb Fueled. We are confident that under his direction, MotorWeb Fueled will become an industry-leading online automotive community," said Joel Borovay, President and CEO of MotorWeb, Inc.
"Strengthening the growth of marketing is a cornerstone to our business strategy at MotorWeb. Our consumers immediately accepted MotorWeb Fueled as their virtual hangout and in turn, we saw an increase in demand for online advertising. Since Lonnie has already had a considerable amount of success developing marketing initiatives for MotorWeb, Inc. and other internet companies, we know that Lonnie will also be successful in developing MotorWeb Fueled," continued Borovay.
Lonnie Boutte' stated, "I am very thrilled about the opportunity to develop MotorWeb Fueled and strengthen our marketing initiatives. MotorWeb Fueled already has access to an active base of over 92,000 newsletter subscribers and it's online aftermarket parts site, MotorWeb.com, drives more than 13,000 unique visitors each day. With that volume we are now able to offer advertisers the opportunity to reach this highly sought after and elusive consumer base of 17-34 year olds through a variety of digital advertising mediums including traditional banner ads, digital sponsorships, and creative joint marketing and alliance programs."
Companies interested in advertising can contact Lonnie Boutte' by calling 480-626-5318 or by email.
About MotorWeb®
MotorWeb, Inc. is located at 4828 S. 40th Street, Phoenix, AZ 85040 and is a leading online one-stop source for aftermarket performance parts and accessories. The company is a reseller and wholesale distributor of auto parts and accessories for more than 300,000 parts from more than 150 of the largest automotive parts manufacturers in the world. It owns and operates MotorWeb Fueled, MotorWebFueled.com, the recently launched social community for automotive enthusiasts. Enthusiasts can purchase parts by visiting MotorWeb.com or by calling 888-766-0022 for live help.
###