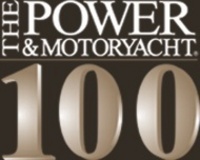 – The biggest and most secretive yacht, as virtually everyone involved won't talk about what's inside the megayacht belonging to the Saudi Arabian Defense Minister, Prince Sultan bin Abdul Aziz. She's rumored to have more than 80 rooms, a crew of 96 and an indoor swimming pool. RISING SUN – 452'8
NEW YORK (PRWEB) July 9, 2008
"With millionaires giving way to billionaires, not only does the demand for new megayachts increase, but also luxury and size," said Diane M. Byrne, Executive Editor of POWER & MOTORYACHT. "In fact, the top two yachts on our list are longer than Giants' Stadium." She added, "And while the owners flaunt their wealth with the size of their yachts, at the same time many keep their contents and amenities a tightly guarded secret, so rumors abound." Many owners wish to remain anonymous, but some of the current top 25 read like a "Who's Who" of the world's business elite, especially Russian oil billionaires, whose names pepper many of the yachts on the list.
The POWER & MOTORYACHT 100 includes:
AL SALAMAH – 456'10" – The biggest and most secretive yacht, as virtually everyone involved won't talk about what's inside the megayacht belonging to the Saudi Arabian Defense Minister, Prince Sultan bin Abdul Aziz. She's rumored to have more than 80 rooms, a crew of 96 and an indoor swimming pool. RISING SUN – 452'8" – Jointly owned by Oracle Corporation head Larry Ellison and movie mogul David Geffen, she comes equipped with a basketball court and a landing craft specially designed to carry an SUV ashore. OCTOPUS – 414'0" – Paul Allen's vessel has traveled around the world and carries a "toy" boat that resembles a submarine. It also has not one, but two helipads. These might be the most economical means to travel, for at $4.50/gallon, it costs over $1mm to fill up OCTOPUS. Of course, if you have to ask the price… SAVARONA – 408'0" – Built over 75 years ago at a cost of $4mm, this available-for-charter beauty can brighten your party with its 282-foot-long grand staircase and authentic Turkish hamman (Turkish bath). A – 394'0" – Launched only this January, A, designed by Philippe Starck, is so radical that the Wall Street Journal's "Wealth" columnist dubbed it the ugliest yacht in the world. While most yacht-spotters assumed the owner was Russian billionaire Roman Abramovich, the owner is in reality Andrei Melnichenko, a 36-year-old Russian who made his money through banking and energy companies. TURAMA – 381'11" – Available for charter at 630,000 euros per week (about $857,000 at press time), you can entertain adults in the disco, children in the playroom, and sleep 70 in its guestrooms. TATOOSH – 302'8" – Paul Allen's second yacht on the list (see #3 above) entertained Brad Pitt and Angelina Jolie and family last May prior to the Cannes Film Festival. ICE – 295'3" – Owned by (another) Russian oilman, Suleiman Kerimov, this megayacht was the setting for his 40th birthday party, where he entertained his guests with performances by both Christina Aguilera and Shakira. LAUREN L – 295'3" – Owned by Liveras Yachts, it is available for charter for a mere $1.2MM a week. The former Constellation has been refitted to cater to 48 overnight guests and includes an expanded sundeck, sauna, hair salon, and other health and beauty amenities. CARINTHIA VII – 321'5" – The largest yacht in the world owned solely by a woman (Heidi Horten, a German retail giant). Its home is the International Yacht Club of Antibes. About POWER & MOTORYACHT
POWER & MOTORYACHT, founded in 1985, is the #1 publication in the marine category, with a circulation of over 157,000. It is the flagship publication of the Marine Group, published by Source Interlink Media, a division of Source Interlink Companies, Inc. (NASDAQ: SORC), a media and marketing services company and one of the largest publishers of magazines and online content for enthusiast audiences. Source Interlink is also a leading distributor of home entertainment products, including DVDs, music CDs, magazines, games, books, and related items.