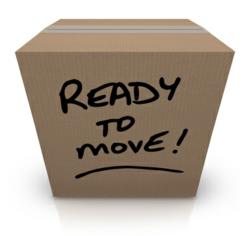 Instant Moving Estimate from Professional Movers
Richmond, VA (PRWEB) March 11, 2013
There are few things that are free in life. Moving estimates, fortunately, are included in the list, thanks to an aggressive initiative launched by Movers.net. In a bid to help customers obtain expedited online estimates, the company launched a series of sophisticated technology pieces, all aimed at streamlining the process and helping customers connect with moving companies within seconds.
The process is very simple. A person wanting to move from A-B completes a simple online application providing basic information related to the move. The companies can respond with an estimate and address any questions the customer may have.
"Before we launched this innovative technology piece, it would take days or even weeks for moving companies and customers to connect. We have streamlined this process on a very large scale. Now, customers and moving companies can connect within seconds and take the process to the next level. Customers are so excited to be able to skip the research process altogether. We do all the work for them," says Matthew, a moving estimate specialist with Movers.net.
Announcing the launch of its internal technology infrastructure, the company made the following announcement:
"A dedicated team of Web application developers and moving experts worked tirelessly to develop a highly complex (but promising) solution that is robust and capable of handling millions of user requests within seconds. Powered by our reliable servers and supported by a dedicated team of experts, the scalable application infrastructure is capable of helping individuals on a short-term notice. Users are very excited, and so are moving companies. The application and the overall process are true technology marvels."
Randy Rodriguez, CEO of Movers.net, contributed greatly toward the development of the application infrastructure. Rodriguez has been in the moving industry for over fifteen years and has launched a large variety of applications and online tools during this time. His expertise and relationships have saved millions of dollars for customers. His initiatives have gained wide recognition and admiration from all stakeholders and competitors as well. "When it comes to combining technology with business, Rodriguez is a wizard. He can visualize the possibilities that are light years ahead of his time," adds Matthew.
Movers.net is a site where customers can request free moving estimates from companies. From moving personal belongings to shipping cars and even commercial products, the site is capable of handling a wide range of requests. Through its critically-acclaimed technology, innovative business processes, and relationships, Movers.net has grown from its modest beginnings to a network of hundreds of movers and tens of thousands of customers. To obtain a moving estimate, all the customer needs to do is complete a short online moving application detailing basic requirements. Once the form is submitted, the site starts working and connects both moving companies and customers in a way that was never possible until this piece was launched.
Customers get fast estimates, moving companies win new business -- this is truly a fascinating example of technology solving real world problems.
For more information about this topic, Visit us at: http://www.movers.net/moving-estimates/