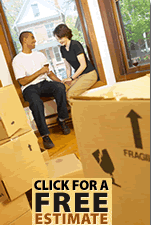 Residential Moving Services
(PRWEB) March 19, 2013
Moving services are just about as swift as shifting prices, much in line with the services they provide. Increasing consumer pressure has finally been heard now and the companies are now moving toward a more flexible and predictable pricing model. Movers.net is heralding the initiative and its site offers numerous options for consumers, including the ability to work with flat rate plans.
Anna, who recently moved to California, was thrilled to hear about the announcement. "I can finally determine exactly how much it will cost me to move. No more surprises or fine print threats. Everything is crystal clear and so customer-friendly," says Anna.
"It is about time customers get the benefits they need and deserve. Why confuse them with complex mileage calculations, endless add-ons, and a barrage of industry jargons that many outsiders -- and even insiders -- simply do not understand or care about. The clutter and chaos are unwarranted and not business-friendly. I think the constant shifting of prices, even though genuine in certain circumstances, has caused a lot of unnecessary headaches and it is about time we move toward a more predictable pricing model and a flat rate pricing structure that clients can relate to," says Randy Rodriguez, CEO and founder of Movers.net, a service that provides free quotes from moving services.
To explain how Movers.net managed to consolidate and develop such an innovative pricing model, Matthew, an analyst with the company provided the following response: "We start with industry relationships as the very foundation of our model. Having been in the moving business for over fifteen years, we have managed to network with some of the best moving services in the market. As soon as a customer requests a quote, our technological infrastructure starts working in the background.
We put forward the particulars of the request to a large number of moving services and pass on their quote responses to the client. The inner workings of our system are very complex, but the customer can typically see results within seconds. We process tens of thousands of quotes every year and have developed a process to ensure everything works seamlessly, every single time. As such, our service is a marriage of technological superiority, outstanding business relationships, and extreme innovation."
Movers.net is a free site that allows customers to request quotes from multiple moving services. The company promises to cut costs and offer more reliability in the process. In addition to these benefits, customers stand to gain from a substantially lower research time and extreme support from a passionate team of customer service professionals. Over the past fifteen years, Movers.net has helped thousands of customers and has managed to generate millions of dollars in savings. Furthermore, due to internal tracking systems and reviews, the site guarantees that clients will work with pre-screened and extremely reliable moving services.
If you would like more information about this topic, Visit the website at: http://www.movers.net/.