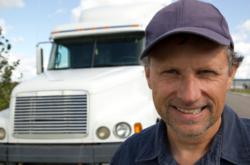 You have complete control on the moving process
Los Angeles, CA (PRWEB) March 18, 2013
Consumers are intimidated by online purchases. Anna, who is an avid online shopper, has developed her own shopping methodology. Before purchasing any item, she conducts a thorough check on the product and goes through extensive product reviews before narrowing down her choice. Recently, Anna had to move to New York and wanted to rent a moving truck to facilitate the migration. Unfortunately, she could not come across a site that offered a satisfactory review and due diligence process for moving trucks.
After extensive research, she decided to read reviews at MovingTruckRental.com, a company that specializes in providing free quotes for moving trucks. In addition to receiving a quote, she also had a peek into the reviews the company had received from past customers. Based on what she read, she chose one moving truck company and was very satisfied with the process. "Reviews add a component of reliability, at least for me," says Anna.
MovingTruckRental.com launched a full-fledged online system that allows users to compare moving truck companies, check reviews and ratings, interact with service providers, request quotes, and cut their overall research time by several weeks. Furthermore, customers stand to benefit from pre-negotiated discounts and special in-network rates.
Backing this entire infrastructure, however, is the review system that bolsters accountability and trust. Speaking to the press, the company released the following statement:
"When we review moving trucks, we look at the whole operation. From basic infrastructure capabilities and road performance to overall customer satisfaction and price -- a number of variables go into the ratings and review system. Although the entire technology infrastructure operates seamlessly, hundreds of variables are computed simultaneously to present a "decision-enabling picture" for the customers. Fortunately, our system is capable of performing millions of complex calculations within seconds. We implemented the review system for moving trucks last year and this year we released a powerful update that not only fixes bugs but also adds some powerful capabilities and possibilities."
MovingTruckRental.com was launched nearly seven years ago by Calvin Davis, a serial entrepreneur who has started numerous successful businesses online. He conceptualized and launched MovingTruckRental.com with the single goal of connecting customers with moving truck companies. Customers can fill out a short form and receive instant responses from a large pool of companies.
The company's website has gone through several upgrades, including an overhaul of the ratings and review system recently. As such, it stands to benefit millions of customers. Moving truck companies gain more customers whereas clients save money. Everybody wins at MovingTruckRental.com.
If you would like more information about this topic, watch this introduction video.