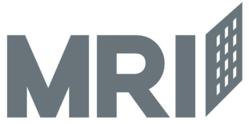 "David has established a strong record of success by understanding customer needs and exceeding their expectations. I look forward to working with him to grow our presence in this key region. "
Cleveland, OH (Vocus/PRWEB) January 26, 2011
MRI Software, a developer of innovative real estate management software solutions for the global real estate industry, announced the appointment of David Green as Managing Director for Europe, the Middle East and Africa (EMEA). Green will lead MRI's go-to-market and account management efforts in the EMEA region.
Green brings over 20 years of sales experience to MRI, most recently at library systems developer SirsiDynix. He has also held leadership roles at computer security firm McAfee, Novar Plc and Inchcape Plc. Green is a graduate of Keele University and of Manchester Business School, where he earned a Master's degree in Business Administration.
"David Green is the right sales leader for the EMEA market," said David Post, Chief Executive Officer at MRI Software. "David has established a strong record of success by understanding customer needs and exceeding their expectations. I look forward to working with him to grow our presence in this key region. "
About MRI Software, LLC
MRI offers business management solutions to the global property management industry as well as to investment managers. Offering the most flexible solutions with both SaaS offerings and packaged enterprise software, MRI leverages its more than 38 years in business and develops long-term successful relationships with its clients. MRI currently has more than 4,500 installations on five continents and in 41 countries. For more information, please visit http://www.mrisoftware.com.
###