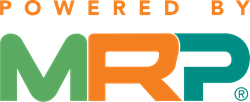 PARK CITY, Utah (PRWEB) September 03, 2019
Powered by MRP is proud to announce the grand opening of our new facility on September 1, 2019. Our new headquarters is 11,000 square feet, with more laser techs on site than any other third party laser facility in the world. When completed, there will be eight tech stations, a paint booth, and cameras to document the work process on all of the devices we service.
"This new facility will enable MRP to fine-tune our service, maintenance, and repairs and increase our capacity to do so," said Scott Carson, CEO of MRP. "We are extremely excited for this phase of MRP's growth."
Powered by MRP is also excited to announce our new North American distribution relationship with ABM/Vivace. MRP will now be selling Vivace, the leading RF microneedling brand in the nation.
At MRP, we have the largest global aesthetic online presence, with over 4,000 sales of energy based devices on eBay alone. We bring a large installed base of customers to our relationship with Vivace and have the ability to target those markets where Vivace has not yet engaged, such as dental spas.
"We are thrilled about this deal because it enables us to expand and diversify our product offerings," remarked Carson. This press release is the first in a series that will keep our MRP community up-to-date.
--
About MRP
At Powered by MRP and Oscilla Lasers, we are committed to providing you with superior service. We pride ourselves in setting the industry standard for customer support and highest quality aesthetic products and energy-based devices.