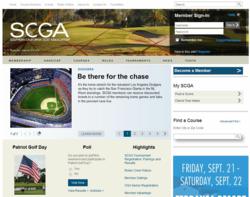 MS Dynamics Setup, Customization and Maintenance Services
Orange County, California (PRWEB) August 31, 2012
Adapt360 (http://www.adapt360.com/net/ms) has extensive expertise in .Net programming and Microsoft technologies. The company now applies its expertise to Microsoft Dynamics. MS Dynamics is a flexible platform enabling setup as a CRM (Customer Relationship Management) system, a mini-ERP (Enterprise Resource Planning) system, and an array of other configurations. Expertise includes Dynamics AX, GP, NAV, C5, RMS, POS and SL.
Dynamics CRM Development/Programming

Microsoft Dynamics CRM custom programming
Microsoft CRM migration
CRM/SharePoint/GP (Great Planes) integration
Custom MS CRM web application development
About Adapt360
Adapt360, Inc. is .Net Web Development Company serving corporate clients nationwide with emphasis on Northern/Southern California (Los Angeles, San Diego, Orange County, San Jose). Company focus is on turnkey, full service, long-term relationships, from conception through development and ongoing support. Projects typically include custom .net web application development, .Net (C#/VB) programming, database development, and custom e-commerce solutions. Expertise also includes PHP, Java, SQL server/database and mobile (Android, iOS, Windows) development.