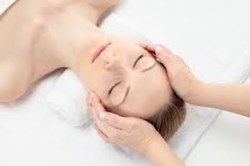 Denver, CO (PRWEB) March 06, 2013
With 2.5 million MS patients worldwide looking for a cure or a treatment that doesn't carry side-effects, alternative therapies have become more appealing.
According to http://www.SclerosisTreatment.com health experts are still piecing together the mind-boggling Multiple Sclerosis causes and development, a permanent cure has yet to be found. Conventional therapies for the treatment of Multiple Sclerosis include several types of medications such as antidepressants, interferons, mioxantrone and steroids. There are seven MS-modifying treatments that have been approved for usage: two classes of interferonbeta-1 (Avonex, Rebif, CinnoVex, ReciGen and Betaseron), Copaxone, Novantrone, Tysabri, Gilenya and Aubagio. Most of these are meant to reduce the intensity of an attack and help the patient return to a level of normal function after the attack.
SclerosisTreatment.com report reveals that natural treatments for Multiple Sclerosis have shown effective results in reducing episodes and improving overall health. For the patients relying only on aggressive medicine to decrease the intensity of a MS episode, herbal therapies are an alternative that needs looking into, particularly since these don't carry the side-effects of the drugs.
As seen on Everydayhealth.com most of the drug-based treatments for MS carry side effects that range from mild and temporary to hazardous and permanent. Interferons and Copaxone, both injectable, cause skin reactions (bruising, pain, pruritus, swelling), whereas the first often gives the patient influenza-like symptoms several hours after administration. These can last for about 3 months during the MS treatment and require additional drugs, like over the counter anti-inflammatory drugs to reduce fever and pain caused by interferons. These also cause spasticity, can reduce the numbers of white blood cells and impact liver function.
With such a list of side-effects, more and more patients and doctors are interested in offering a healthier and less invasive Multiple Sclerosis Treatment. Dr. Gary M. Levin for instance promotes a treatment that several of his patients have reported to be effective in reducing or eliminating episodes, ameliorating symptoms, improving their state of mind and enhancing their overall health.
The natural treatment for Multiple Sclerosis suggested by Dr. M. Levin aims to rehabilitate the patient's immune system and boost the supporting body systems to target the root cause and eliminate symptoms. The step-by-step treatment involves Directed Nutrition and a vitamin regime; it helps the patient regain muscular control, feeling in nerves and it reduces the constant aches and pain, numbness and tiredness.
SclerosisTreatment.com reports that Dr. Gary M. Levin is not a miracle-worker, but a health expert with reputation and expertise that put him at the top of the US medicine field. He has been treating MS patients for decades now, and has found that conventional treatments, based on Copaxone, interferon beta 1a-1b injections and steroids, didn't offer real relief, aside from temporarily easing the symptoms.