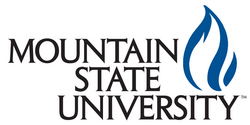 Mountain State University has grown significantly over the years. We have seen our commencement exercises expand from one local ceremony to a need for 5 regional ceremonies throughout the United States
Beckley (Vocus) May 4, 2009
Mountain State University announces the May 2009 commencement schedule. MSU foresees that this year's ceremonies attendance will surpass any of previous years. The University will hold a series of 5 regional ceremonies accommodate graduates.
"Mountain State University has grown significantly over the years. We have seen our commencement exercises expand from one local ceremony to a need for 5 regional ceremonies throughout the United States", stated Elizabeth Perry, commencement coordinator for MSU. This year she will be a member of the largest graduating class in the school's history. Perry along with the school's commencement committee has been preparing for commencement for nearly six months.
Commencement Ceremony 2009 Dates and Times

Tuesday, May 12, 2009 at 7 p.m. - Martinsburg Campus Ceremony, at Musselman High School
Saturday, May 16, 2009 at 4 p.m. - Beckley Campus Ceremony, at Beckley Raleigh County Convention Center (tickets required)
Tuesday, May 19, 2009 at 7 p.m. - Orlando Campus Ceremony, Seminole Community College Fine Arts Building
Tuesday, May 26, 2009 at 7 p.m. - Center Township Campus Ceremony, Center Area High School
Friday, May 29, 2009 at 7 p.m. - Houston Ceremony, Lone Star Community College - North Harris Fine Arts Center
Masters Hooding Ceremonies 2009 Date and Times
Friday, May 15, 2009 - Beckley at Tamarack: The Best of West Virginia
o 5pm - Interdisciplinary Studies, Criminal Justice Administration, Health Science, Nursing and Physician Assistant programs hooding.
o 7:30pm - Strategic Leadership program hooding
According to the University's graduation coordinator, Michele Waddell, "MSU has conferred 1,300 degrees so far this year. The number of applications has surpassed the previous year by nearly 200. Undergraduate degrees account for the majority at over 900, while masters level applications reached the 400 mark this year."
Waddell can be contacted for more information on Mountain State University's commencement ceremonies, at 304-929-1513 or mwaddell(at)mountainstate(dot)edu
About MSU - http://www.mountainstate.edu
Mountain State University, founded in 1933, is a not-for-profit independent institution based in Beckley, W.Va., serving more than 8,200 students a year in such market-relevant fields as business, accounting, computer science, information technology, criminal justice, nursing, medical sonography, and leadership. In addition to its main campus in Beckley, MSU is located in Martinsburg, W.Va.; Center Township, Pa.; Orlando, Fla.; and Hickory, N.C. Many degrees are also offered online. For more information, call 866.FOR.MSU1 (866.367.6781).
Contact: Megan Constantino
Phone: 304-461-3217
###