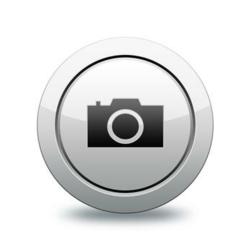 Our feeling is that if it can happen there, there is always the chance that it could happen here as well.
Philadelphia, PA (PRWEB) March 02, 2013
Mugshots.us.org believes that the mug shot Photoshop scandal in Greece demonstrates the need for accurate mug shot reporting from police departments in the United States, company officials said.
"If the allegations are true, the implications are horrifying," a company representative said. "The entire point of public records is for people to be able to monitor what their government is doing with their tax dollars. If public records are being altered before they become public, it could cause the entire system to break down."
Earlier this month, four young men in Greece were arrested during a botched bank robbery. Pictures taken of them in the street seem to show extensive bruising after a fight with police officers. Yet their official mug shots show no bruising, leading to public speculation that the police used Photoshop to remove the bruises and make it look like the arrest was more peaceful than it actually was.
"Mugshots should be an honest, accurate and reliable public record of what happened immediately after an arrest," the representative said. "If they are being Photoshopped, then the public is being intentionally misinformed. That sets a very bad precedent. What other kinds of public records could be altered before they become available to the public?"
The company said that they were unaware of any similar incidents of altering mug shots in North America.
"Our feeling is that if it can happen there, there is always the chance that it could happen here as well," the representative said. "We hope that our police officials keep track of the public reaction to the Greek incident and put measures in place to make sure that our mug shots are never altered."
About Mugshots.us.org:
Visit a top online resource for arrest records and mug shots at Mugshots.us.org. They have thousands of records for you to search through, so finding any criminal record or mug shot is easy. With the simple search of a name consumers can find almost any mug shot on the U.S. legal record.