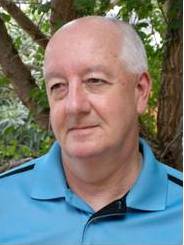 Brentwood, CA (PRWEB) July 22, 2012
A murder mystery set in a large, isolated English country home, Stonebridge Manor provides thrills and intrigue for anyone who is fascinated by the aristocratic elite.
With startling insight and rapier wit, Mr. Bradbury introduces us to the character of Lady Baldwin, a charming and manipulative woman who loves to keep her friends close and her enemies closer. She rules her household with both nastiness and pleasantries, demanding unshakeable loyalty from her servants while having no qualms about bringing them to tears with her words. Her husband, the kind and docile Lord Baldwin, is looking for a way out when Lady Baldwin suggests a holiday weekend for their friends at their estate, Stonebridge Manor.
The servants are as manipulative and conniving as Lady Baldwin herself, each keeping secrets of their own and hiding all kinds of discretions from their Lord and Lady. With an insight that no doubt comes from his many years as an English butler, Mr. Bradbury writes each character with a seasoned perspective.
As the holiday weekend draws to a close, things go horribly awry and someone is to blame. Readers will enjoy trying to figure out the culprit alongside the detectives of the novel, and will be provided with as many motives as there are characters. In this first novel, Bradbury has given readers a page-turning mystery adventure that will have them furiously racing to the end, trying to figure out "whodunit".
Peter Bradbury
Peter Bradbury has been a working English Butler since 1985, from the aristocracy to the wealthy to the not so wealthy. He was born and raised in the Northwest of England, where he still has family, before relocating to the USA in late 1994. Stonebridge Manor is his first novel, portraying life and humor in an English Country Mansion, with a murder thrown in for good measure. His second novel, Prospects, about two murderous, wealthy brothers in the San Francisco Bay Area, is slated for release in July of 2012.