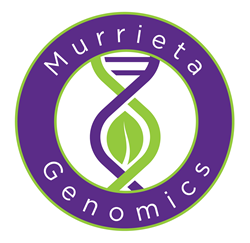 Tx Genetic Research was founded on the goal of helping people treat their "inside skin" well for life.
MURRIETA, Calif. (PRWEB) July 09, 2019
Murrieta Genomics, a launch pad for genomic sequencing startups, has accepted Tx Genetic Research into its incubator program. The founder and CEO of Tx Genetic, Helen Harrison, has spent several years researching and conducting studies looking to improve the lives of those suffering from epithelial connective tissue disorders.
"We are pleased and excited to join the growing health and biotech industry in SW Riverside County being nurtured by Murrieta Genomics," stated Harrison. "We appreciate the ability of Murrieta Genomics and their team of advisory board members to help us launch our new company and bring new ideas and products to market."
Tx Genetic Research provides genetic information and nutritional guidance to support the health of our "inside skin." This "skin" or connective tissue that lines our tracts, vessels and organs allows them to maintain their form but also shift inside the body when we bend or twist. This is a necessary component to enable us to absorb nutrients we ingest but defend against pollution or germs that we swallow or breath.
Injuries, inflammation, toxins and genetic mutations can decrease the effectiveness of our inner connective tissue. Some of these mutations contribute to the development of certain conditions, such as leaky gut, interstitial cystitis and irritable bowel syndrome. Tx Genetic Research was founded on the goal of helping people treat their "inside skin" well for life.
"We were extremely impressed with the depth of research and knowledge that Helen displayed in our very first meeting," said John Powers, President and COO of Murrieta Genomics. "She has an inner drive to help people live a pain free life and we believe that Tx Genetic Research will provide relief to millions."
About Murrieta Genomics
Murrieta Genomics provides access to next generation sequencing technology for researchers in the health, veterinary, agriculture, forensics and direct to consumer industries. The company is a true business incubator, offering mentorship and guidance from both the scientific and business perspectives to aspiring genomic-related entrepreneurs. The founders of Murrieta Genomics have extensive background in business, finance, science and technology. They are supplemented with a prestigious advisory board from both business and science. In addition to low-cost incubation, the company provides hands-on consulting and will provide seed funding to qualified incubator graduates as well as connections to next-stage funders. For more information, visit http://www.murrietagenomics.com.