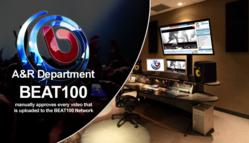 If ever there was an example of the dwindling power of major record labels, Bradley James is that example.
(PRWEB) March 01, 2013
BEAT100 Ultimate Musician Award winner, Five Times August, is not a band; it's a project. The brain-child of 28-year-old Texan, Bradley James Skistimas aka Bradley James, was established in 2001 and tasked with adopting the form of a vehicle to transport a vast array of self composed songs and deliver them to the ears of the world via the world wide web. If ever there was an example of the dwindling power of major record labels, Bradley James is that example.
In many ways the ethos is a forced one, albeit an incredibly gifted one. It's almost unheard of nowadays that a record label A&R guy will one day knock on the door of an aspiring musician and offer to pay for recording time and promotional costs whilst handing over an unlimited credit card to indulge in some clothes shopping. So, unless you've just won X Factor, the truth is the artists themselves now do 99% of the groundwork. Is that a bad thing? Well, certainly not in this case because Bradley James is just the latest creative musician to shun such routes for one of hard work and self-promotion, and boy is that now showing major dividends.
In 2003 James teamed up with Kelly Vandergriff from CBS Radio, who would go on to become not just his manager, but also eventually, his wife and mother to his children. It was the start of a whole new chapter, born from a shared ambition and belief in the Five Times August project and it wasn't done with any lack of risk. The pair eventually put their home and most belongings up for sale to fund a tour whilst living in an RV, with the entire process filmed for an episode of the HGTV cable series "My First Sale." As fate would have it though, the house was unable to sell within a bad economy and housing market, so it was rented as an alternative. This would benefit the couple a year later when they returned from the road to find out they had a baby on the way and a home ready and waiting for their new life as parents.
"I've learned so much over the years as a "DIY" artist, but I learned it in segments, one year to the next, one project to the next. I'm ready to apply all those different elements at one time, straight at the start with the music I'm writing now," explains Bradley. "It has been a rewarding thing, being in complete control of my career and it actually coming out a success. The problem is, when you literally "do it yourself" and do it ALL yourself, you don't have time for anything else, not even the music." Bradley then went on to conclude: "The business has changed, my style and vision have changed, and I'm a dad now so it's a whole new chapter in my life. I'm just ready to move forward and it's the perfect time. Hopefully we'll find a home for these songs at a reliable record label or build a bigger team so I can focus on being an artist again."
Five Times August is special in it's creation and their song, 'Break', has had the A&R Team at the global online video network, BEAT100, raving. So much so, they have been quick to award the highly coveted Ultimate Musician Award, which is no mean feat. It is the networks premier award and is only given to what they deem to be the very best artists on a network that boasts hundreds of thousands of members. Upload today for the opportunity to be announced as an Ultimate Musician on BEAT100.
BE SEEN – BE HEARD – BE REWARDED
By Alan Devon