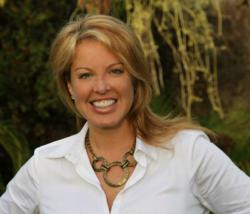 What we provide at Edge Music Network serves as a catalyst for artist and fan engagement. It is a unique digital platform that enables artists and fans to record, upload and share their favorite music moments. It enhances the total concert experience
Austin, TX (PRWEB) March 12, 2013
Edge Music Network, quickly emerging as a cutting-edge digital subscriber network with unparalleled engagements bringing fans and artists together, is bringing its unique brand of "Shoot Upload Share" to one of music entertainment's most anticipated events. Edge Music Network is celebrating the South by Southwest Music Conference and Festival (SXSW) with an online contest designed to seek out the best moments of the live music festival.
The contest, hosted from March 10 through April 14, 2013, will allow subscribers an opportunity to upload music videos from the SXSW festival. From March 31 through April 14, fans will vote on their favorite uploaded music videos and will decide the winners of the contest, which will be announced April 15. One lucky winner and guest will receive an exclusive all-access pass, airfare, and the opportunity to hang out with former American Idol Judge and Rock Music Legend, Steven Tyler of Aerosmith, at an upcoming concert. Edge Music Network is encouraging subscribers to Shoot, Upload and Share to win -- that simple.
"What we provide at Edge Music Network serves as a catalyst for artist and fan engagement. It is a unique digital platform that enables artists and fans to record, upload and share their favorite music moments. It enhances the total concert experience," said Elizabeth Vargas, Chief Executive Officer of Edge Music Network.
According to Vargas, the SXSW festival was the perfect event to launch its music video contest because it represents the ultimate experience that comes from interaction between fans and music artists. Edge Music Network will also be on-site at SXSW from March 10 through March 13, located at stands 222-226 where fans are able to sign up for the contest, learn more information about the website, and see the new Roku HD Channel in person. In addition, Edge Music Network will be giving away prizes at their stand every two hours including GoPro Video Cameras, an exclusive HD Roku Streaming Player, the market leader in streaming entertainment devices for TV, and many more.
Tyler, a veteran artist in the music industry, expressed enthusiasm about the upcoming music video contest and his involvement with Edge Music Network.
"I've been living on the edge my whole life and I'm right at home on Edge Music Network," said Tyler.
Edge Music Network, founded in 2011, is a global interactive music platform that provides live and on-demand digital broadcast content via a variety of channels through a free and premium subscription model on web, mobile, IPTV, set top box and gaming console platforms. It provides these services in efforts to bring communities together and create an awareness of how music and technology can impact the world's charitable causes through the love of music. Its technology is intended for music fans and artists alike who want to share their videos hosted on the network at http://www.EdgeMusicNetwork.com.
Edge Music Network's partners, including Patron Tequila, Paul Mitchell hair care products, and Tyler himself, sponsored this year's contest. Its advisory board includes business leaders such as Bernt Bordal, John Paul Dejoria, Eric Sherman and Jon Petrocelli. The Artist Advisory Board includes Tyler, Roger Daltrey of "The Who," and Roger Taylor of "Queen."
Go Vote and Win at http://www.MeetStevenTyler.com/sxsw.
For more information about the contest, including how to register and submit videos, visit http://www.EdgeMusicNetwork.com or contact EMN Contest Manager at Contests(at)edgemusicnetwork(dot)com.
For Media and Interviews, please contact:
Yvette Morales
YM & Associates
PR | Marketing | Branding | Business Development
California | New York
949.244.9769 | 310.499.0906 Fax
YMoralesY(at)YM-PR(dot)com
YM-PR.com
Twitter: @YMTheBevHillsPR