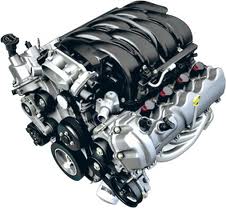 The sales of Vortec and Generation III and IV motors have been increased this year online.
Cleveland, Ohio (PRWEB) March 29, 2013
The Ford Mustang has been one of the most cherished vehicles in the Ford lineup since the 1960s. Developments in the 1990s helped the Mustang experience a resurgence in performance. The RemanufacturedEnginesforSale.com company has reduced the price of its Mustang Cobra engine for sale for all online buyers. Details can be read online at remanufacturedenginesforsale.com/ford/mustang-cobra-engine-sale.
This new price markdown applies to this 5.0 engine to help buyers find affordable pricing for replacement purposes. Additional Mustang engines in stock have equally received a lower price markdown.
Ford used the Windsor based engine for the Mustang and many of its releases. The 302 size of this engine block provided the horsepower necessary for performance vehicles. The Cobra engine is an SVT series created to have a higher redline limit. This V8 engine remains one of the most requested motors for performance car builders and owners of Ford vehicles.
The refurbished Cobra motors that are now discounted online include this 5.0 base as well as additional Ford engines that were used inside of the Mustang in the early 1990s.
The reduction of price for the Mustang series motors is in response to recent price decreases announced by this company for the Chevrolet brand of engines. The sales of Vortec and Generation III and IV motors have been increased this year online. New rebuilding processes by the RemanufacturedEnginesforSale.com company has resulted in better warranty terms for all engines in stock.
The recently announced unlimited warranty protection is now one of the additional incentives that customers receive upon purchase. This 36-month coverage offers the protection that buyers often require when installation is complete.
While the Ford and Chevy inventories at this company have been increased, additional engine types that are not brand specific have been added. The Powertorque brand was recently added and is now rebuilt alongside the various makes and models in the company inventory. The news release at http://www.prweb.com/releases/powertorque-rebuilt/engines-now-sold-online/prweb10513173.htm was used to alert the public of this new engine type being added online. Because these motors are hard to find, this company now provides one of the largest resources to purchase.
About RemanufacturedEnginesforSale.com
The RemanufacturedEnginesforSale.com company is a leading rebuilder of Ford, Chevrolet, Toyota, Honda, GMC, Hyundai, Jeep and other engine types. This company now provides one of the lowest prices for a completely rebuilt engine. Customers using this resource pay the same price structure as trade industry companies. The RemanufacturedEnginesforSale.com company now offers its 36-month warranty coverage without additional charges as a bonus to customers selecting this company for purchase online. Inventory changes are made frequently by this company to provide a rotating source of rebuilt motors for sale.