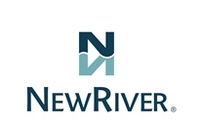 The numbers show that there are already a large number of R share class summary prospectus documents ready for delivery
Andover, MA (Vocus) April 12, 2010
NewRiver, Inc. -- creators of the leading central repository of mutual fund documents and data for financial services firms -- today announced that it will deliver ongoing monthly updates to its NewRiver Summary Prospectus Index℠ and NewRiver Summary Prospectus Index for Variable Annuities℠. As a part of this announcement, the Company is also adding an Index to its popular line up; the NewRiver Summary Prospectus Index for Retirement Funds℠. This new Index will track the penetration of retirement classes of mutual funds and their adoption of summary prospectuses. Now, firms offering or selling mutual funds, variable annuities and retirement services can actively monitor ongoing summary prospectus adoption within their respective industry.
The most recent Index statistics through March, 2010 indicate 3,153 mutual fund summary prospectus documents are available for stand-alone delivery, of which 450 are sub-funds of variable annuity and/or variable life contracts. In addition, 895 or thirty-nine percent of retirement R share class filings have adopted the summary prospectus. Monthly Index findings are available by visiting http://www1.newriver.com/wp-3-form.asp . Upon request, a more detailed version of each Index will be made available to firms who want to better understand the fund level details and how it might proactively impact their business.
NewRiver began tracking the industry's adoption of summary prospectuses in 2009 when the filings began. The SEC's Summary Prospectus Rule has been credited for transforming and simplifying investor disclosure and has spawned a significant move to delivering these documents both print-on-demand and electronically via e-delivery. This shift has resulted in demonstrable, industry-wide savings in both print and postage costs as a result of the lower page count and reduction in postal rates.
"The numbers show that there are already a large number of R share class summary prospectus documents ready for delivery," states Russ Planitzer, CEO and Chairman of NewRiver, Inc. "Retirement plan providers have been asking us for guidance on managing the complexities of the rule, so we now offer a third index which is specific to retirement class R shares. This information will help them to plan and manage how they meet the Summary Prospectus Rule requirements."
NewRiver supports retirement plan providers and mutual fund companies with summary prospectus compliance efforts through its Prospectus Express solution. Prospectus Express adheres to the SEC's compliance requirements by enabling firms to deliver the Summary Prospectus in either print or electronic format, and by its ability to make the longer "statutory" prospectus available to investors within a mouse click via its patented layered disclosure capabilities. For insurance carriers, NewRiver offers Variable Products Express, which allows carriers to host their contracts and related fund compliance documents and assures these documents mirror those found on the SEC's EDGAR system. As a result, insurance carriers can provide their customers with immediate access to all required compliance documents without having to re-direct the contract owner to the various fund company's web sites.
About NewRiver, Inc.
NewRiver develops innovative technology solutions that help financial leaders simplify investor disclosure -- providing transparency and cost savings to the delivery of fund data and investor communications. Since 1995, the company has helped some of the world's leading financial organizations move from paper to electronic disclosure via an easy to use, cost-effective, managed service offering. NewRiver pioneered the first electronic prospectus, and is the only company to guarantee its data to be "compliance grade" which allows customers to reduce risk, lower compliance costs and increase revenues. Through a patent-pending, automated process NewRiver efficiently monitors millions of data points from over 25,000 fund CUSIPs. Further, the company's unique "paperless" approach improves the investor experience while offering a real alternative to the environmental impact of paper-only delivery. Relied on daily by over 100 leading financial services firms, and millions of investors, NewRiver is a trusted and growing solution provider facilitating the transition from paper-based mutual fund information, to electronic. To learn more, please visit our website http://www.newriver.com or call 978-247-7200.
###