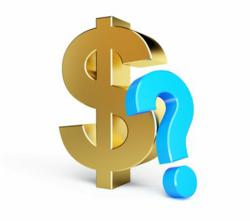 Refunds can be granted to customers who are unhappy with the website's services.
Boston, MA (PRWEB) March 04, 2013
MyFeePlan has recently updated their customer service telephone number to 1-888-361-7496. The company wants to clear the air that they are ready to receive calls.
"Before, customers were calling a wrong number and we want to make sure they have the correct information," shared a company rep.
Mistakenly a phone number on their website was mistyped and the company is accepting the responsibility for the error and not catching it sooner.
"We want to apologize for any trouble our customers had when calling this wrong number. We are available 24/7 at our call centers ready to give assistance. Mistakes like this will not happen in the future, and we guarantee it," commented the company agent.
MyFeePlan provides public record services to consumers on the Internet looking to track down background check information, vehicle history, driving records, and more. The company is offering a refund to any customer who has a lingering problem when they tried to contact MyFeePlan previously but couldn't.
If clients email manager(at)myfeeplan(dot)com they can share their problem and an agent will respond within 24 business hours to help. Refunds can be granted to customers who are unhappy with the website's services.
MyFeePlan strives towards 100 percent customer satisfaction and appreciates all of their consumers who have stuck with their services. The website also has 24/7 live customer service chat agents available for any clients who prefer to use the computer instead.
About MyFeePlan.com:
MyFeePlan.com is a customer service solution for public records services like background checks, vehicle history reports, criminal checks, driving records, arrest records, etc. They provide 24/7 live chat and phone support with REAL, professional customer service representatives.