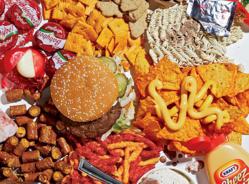 There are misconceptions about food addiction which we hope to clear up.
Coral Springs, FL (PRWEB) March 18, 2013
myHealth (watchhealthtv.com), an informative television show which focuses on everyday health topics, will present a series exploring food addiction. It is one of the most misinterpreted health problems affecting many people. While other addictions seem to be more understood by the public, this one is not. The images shown for it relay the thought that overweight people just keep eating despite the weight gain. This is not only an unfair portrayal, but one which is not based on fact. The program features interviews with experts in the field and examines recovery options. It will air throughout the year on regional and national cable television networks.
In order to understand any addictive affliction, you need the facts. The signs of food addiction are: end up eating more than you planned when you start eating certain foods; keep eating certain foods even if you're no longer hungry; eat to the point of feeling ill; and worry about not eating certain types of foods or worry about cutting down on certain types of foods.
Food addicted people may find foods rich in sugar, salt or fat very palatable, which triggers feel-good brain chemicals such as dopamine. This further triggers the addicted person to eat more of those foods. In some cases, the body's signs of feeling full are overruled and the food addicted person eats more and faster. Misconceptions about the addiction abound as it is generally thought that only obese people suffer from it. However, more "normal weight" people also suffer from it and seek help. If you or someone you know may be addicted to food, contact a doctor and seek advice. myHealth TV covers this and other common health concerns.
The engrossing show is hosted by NFL great Terry Bradshaw and is broadcast on many well-known cable networks. It offers new and useful information in the many areas of healthcare such as heart disease, autism and even home remedies and how they sometimes work better than prescribed medication. Learn more about the myhealth TV program on Facebook, Twitter and Crunchbase.