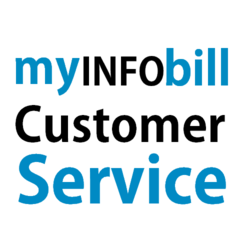 MyInfoBill has heard our customers' request for speedier help so we're providing.
Chicago, IL (PRWEB) March 06, 2013
MyInfoBill.com has added dozens of new online chat agents to help out the growing customer load the website has been getting, shared the company. As the public records the website offers have been expanding, the hiring and training of new representatives has been essential.
The chat, available directly on the website, is open 24/7 and trained agents are now always standing by to help customers. Consumers have been specifically commenting on the wait time for agents so the company has responded.
"MyInfoBill has heard our customers' request for speedier help so we're providing. We want 100 percent satisfaction in all aspects of our business, especially our chat help as it's a major resource for our clients to get assistance," commented a company representative.
The new agents have undergone extensive customer service training to be able to service clients quickly and efficiently on the chat. Typing quickly and clearing, responding appropriately to a customer's request, and providing total satisfaction are just a few areas in which the agents are expected to excel.
MyInfoBill plans to add more help in the future, especially via email since a lot of customers have been requesting quicker response times on that platform as well. For now, clients can email the customer service manager directly, visit the online chat, or call 1-866-434-4253 for assistance.
About MyInfoBill.com:
Customer service website MyInfoBill.com was created to serve the needs of public records clients across North America. With thousands of requests processed each day, MyInfoBill.com continues to grow as a reputable customer service resource. Visit MyInfoBill.com to chat with a live representative or email manager(at)myinfobill(dot)com with any questions or concerns.