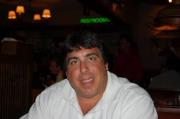 Rent My Vacation Home opens 27 New Offices and websites in South Carolina
Myrtle Beach, South Carolina (PRWEB) March 27, 2013
Looking at the 115 offices and websites of Rent My Vacation Home.com it's easy to notice that 27 of the 115 sites and offices are in South Carolina. The major emphasis is on Myrtle Beach and the Charleston area.
The websites are intertwined by a network which is the largest network for vacation home rentals by owner in the United States. These offices perform various functions such as home verification to protect vacationers from fraudulent reservations. They also have a reservation system that gives vacationers an will option for deposit and cancellation of the reservation at any time.
One of the big problems in the Vacation Home Industry is that all of the Homeowners act independently. This is the first time that one network of offices has implemented an easy search and verification system protecting both travelers and vacationers. 115 sites are searched within seconds getting the vacationer a full selection of choices.
Vacation Homeowners can list on all 115 sites with a trial for 30 days and then $16 per month with no contract. Vacationers can search the site for free and save the vacation listings for next time they visit the site.
Unlike other Vacation Home Rental websites this system employs weather, places to go, restaurants and tourism events for each individual area. The company Rent My Vacation Home.com only services the United States and has an office in every state and major vacation city area.
To find out more about the company please go to http://www.Rentmyvacationhome.com.